Is your water heater not working as efficiently as it used to? Perhaps you have noticed a change in water temperature, or you're experiencing leaks. Hot water systems work hard behind the scenes, but many homeowners tend to ignore this fact. The heater you have for your home is the one that supplies hot water for your appliances and taps. Unfortunately, it may be working a little too hard, which can eventually lead to problems that may soon require professional assistance.
This blog will talk about the six most common hot water system issues that you could encounter. We will also provide tips for what you can do about each problem. However, one thing to remember is that no matter what issue you have with your water heater, the first step is to turn off power at the circuit breaker before you do any troubleshooting work.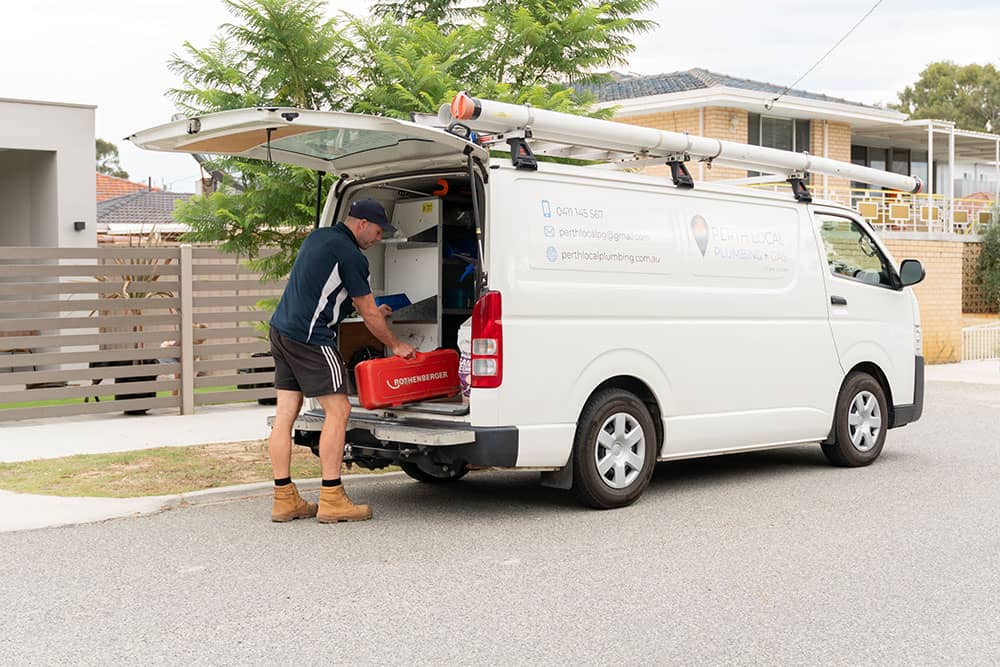 Without further ado, here are the typical problems that you may face with your hot water system:
Cold Water

Is the water cold? Water heaters are supposed to heat water. However, if it is not doing its job, you end up with cold water instead. This issue may be due to a lack of power. In some cases, it is because you have a faulty thermostat or a heating element.

What should you do to solve this issue? Before you call a plumber, one thing that you can try is to reset your circuit breakers. If there are blown fuses, you should replace them. If doing so does not eliminate the problem, power is not the issue. Your next step is to check the power switches to ensure that they are properly turned on. Power indicators should light up. You can also check that the thermostat receives the power it requires. If you cannot fix the problem with these methods, the easiest solution is to contact a plumber.

Hot, But Not Hot Enough

If cold water is not your issue, yet water is not hot enough, it could be due to an undersized water heater. You may also want to see if the hot and cold connections are crossed. To rule out a bad connection, you can turn off the water supply and then turn on your hot water tap. If you see that water continues to flow, then the problem may indeed be caused by a crossed connection. If not, it may once again be due to a faulty thermostat or heating element.

Water Leaks

Leakage is a complex issue that may be attributed to a number of causes, including:

Incorrect water pressure
Bad temperature and pressure relief valve
Faulty or stuck valve
Overheating problems
Leak occurring from a connected plumbing system
Loose heating element
Defective gasket

Sometimes, leakage stems from the water tank itself. Check the tank to be sure. If it is a common problem with your household, it may be the right time to switch to a tankless water heater. It is often more reliable and lasts longer without taking too much space.

Other things that you can do include tightening (make sure to not over-tighten) loose plumbing connections and inspecting heating element bolts. You may also have to tighten those bolts. If they continue to leak, we recommend that you replace the gasket. However, it's best for a professional to do this task unless you are experienced in gasket replacements.

Water Discolouration

Rusty water can be alarming. It is not safe to drink, and it's not an option for cleaning your dishes and water cups. You also do not want to use discoloured water for washing your clothes. Rust indicates that the lining inside the tank has corroded. Often, the leading cause is a failing anode rod. You can contact a plumber to determine whether replacing the anode rod or the water heater itself will fix the issue.

Smelly Water

Hot water or water itself does not have any smell. If it stinks, it typically means that you have water infected with bacteria. Often, you may detect a rotten egg smell or something similar. The best DIY method that you can try to get rid of this problem is to flush the tank. You can then fill it with water mixed with hydrogen peroxide. Let the solution sit in the tank for about two hours or more. Then, you can flush it again with clear water.

Sometimes, the solution may not work. So, if your tank is still smelly, the only method left is to call a plumber. Be aware that if both your hot and cold water coming from different taps has a bad odour, the problem may not have anything to do with your water heater.

Odd Noises

Do you sometimes hear rattling or other strange noises coming from the heater? It is often due to sediment build-up, which can be fixed by flushing the heater. If the problem persists, though, the build-up may be too heavy to get rid of. The only fix here is to replace the heater.
Knowing when to attempt to repair the hot water system problem and when to call a professional can save you a lot of time and money. Troubleshooting your water heater often does not require intensive knowledge. Just a little flushing, turning off water connections, and cleaning can do the job. If all else fails, the easiest and the best way is to simply contact Perth Local Plumbing and Gas.