Do You Need
Commercial Plumbing Services?
In a commercial facility, plumbing issues can arise that should be addressed quickly. To avoid problems, regular maintenance is a must, which also ensures that the building's plumbing system aligns with Australian standards.
If you are running a business, you should never ignore plumbing maintenance and issues. Choosing to delay maintenance can result in consequences, which can slow down or even halt your operations.
That's why a commercial plumbing service is important. It's different from residential plumbing due to the job volume and complexity of the problem.
Here at Perth Local Plumbing & Gas, no plumbing task is too small or too big. Our vast experience in the plumbing sector enables us to provide different plumbing services for your businesses building.
Whether you need general plumbing maintenance, plumbing system replacement, installation, or repair, our experienced team can help.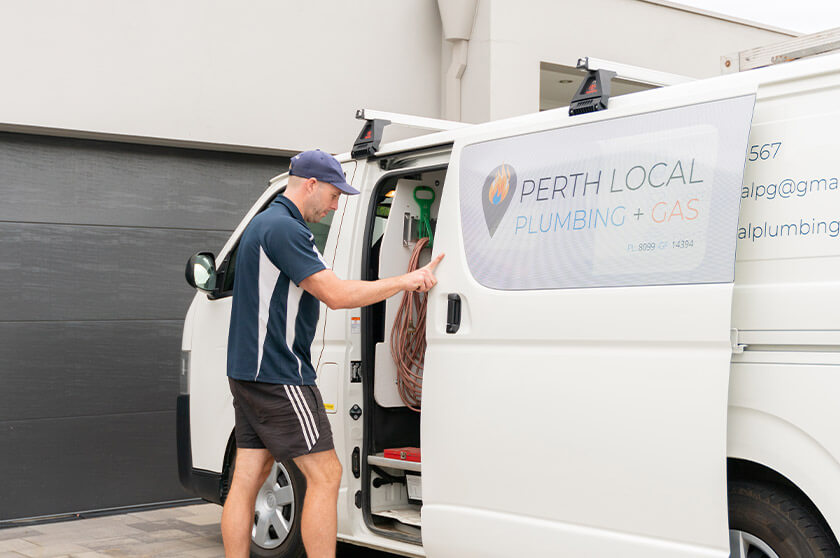 For the best commercial plumbing service in Perth, contact Perth Local Plumbing & Gas today. We cover the entire Perth metro area and should you need it, we can send out a plumber for urgent requirements. Talk to our friendly customer support team and ask for a quote.
Types of
Commercial Plumbing Services
Industries and businesses require some type of plumbing work to carry out day-to-day tasks. If you own a commercial space, you already know how a plumbing problem can go out of control if not dealt with right away.
You can hire our highly-trained plumber/s for the following:
Small Businesses: Most commercial plumbing services for small businesses are quick with a modest scope. Therefore, they are completed within a few hours.
Large Projects: Plumbing for huge facilities include airport developments, shopping centres, industrial properties, and high-rise apartments.
Installation and Upgrades: The service includes installing a hot water system or upgrading it to a newer or bigger model. Installation and upgrades also pertain to all kinds of fixtures and parts of the plumbing system like pipes, drains, and sewer lines.
Diagnosis and Repair: Contact our Perth plumbers to help you figure out the plumbing problem that needs to be addressed. We'll also provide you with solutions and a quote.
System Cleaning and Maintenance: All plumbing work and appliances require regular and systematic maintenance. Our qualified plumbing professionals will clean and inspect the system to ensure it performs hassle-free for a long time.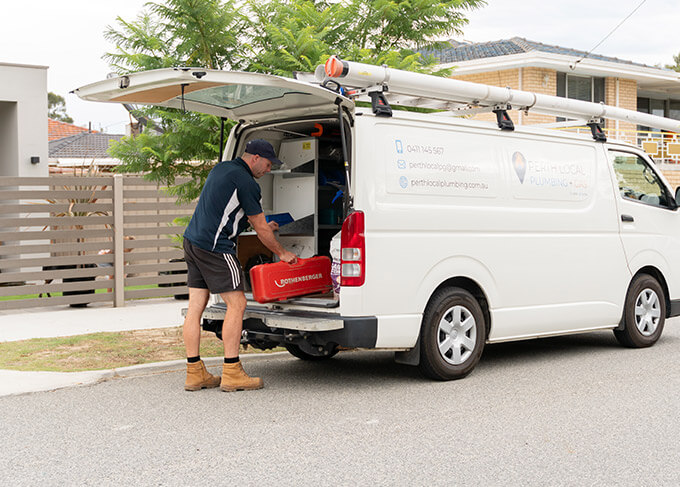 Hiring professional plumbers will prevent any kind of lag that your business could go through because of overlooked plumbing issues.
We Offer
A Variety of Services
Our commercial plumbers in Perth can handle a wide range of plumbing issues that occur in a facility. We can also assist pre-construction to help develop or create plans for your drainage, sewer, and other plumbing systems.
We install, repair, and maintain these networks to ensure all burst pipes, clogs, water rerouting, and other requirements are taken care of. The Perth Local Plumbing & Gas team can provide several plumbing services, including: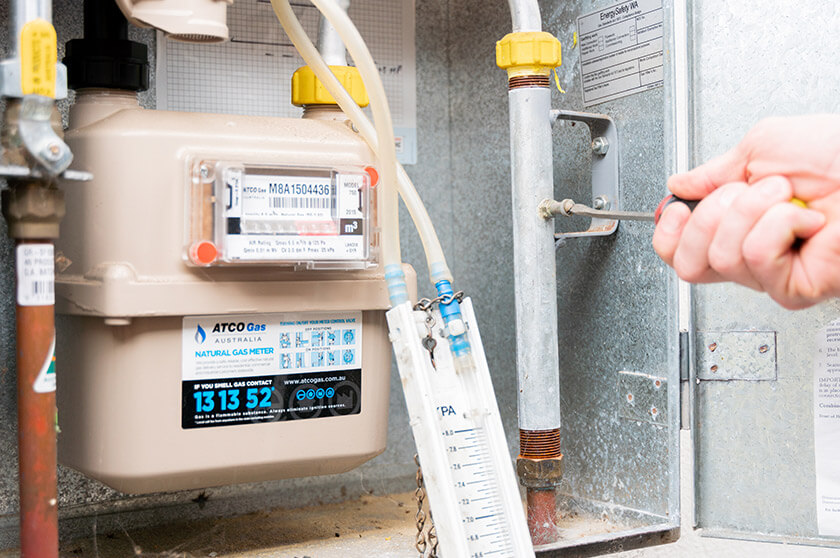 Leak Detection
Unblocking of clogged drains
Pipe repairs
Water supply system installation or repair
Hot water system installation and repair
Leaking tap repairs
Stormwater drain and pipe services
Routine maintenance
Backflow prevention
Faulty plumbing systems due to substandard installation of other companies
24/7 Perth plumbing emergency services
General clean-up and inspection
If the commercial plumbing service you need is not listed above, give us a call. We're sure our expert plumbers can assist and provide a solution for you.
Do You Need
An Experienced Commercial Plumber?
We can help. Get in contact with our friendly team today.
Why
Choose us
If your office, building, industrial construction, or any other facility requires a commercial plumber, you've come to the right place. Our team are licenced and knowledgeable in all the complexities of all things plumbing, which cannot be covered by your run of the mill residential plumber.
Perth Local Plumbing & Gas offers:
The highest possible commercial plumbing service
Reliable professionals
Prompt response
Reasonable costs
Comprehensive solutions all in one place
We are a certified business with local expertise, so we know exactly how to handle special cases in the area.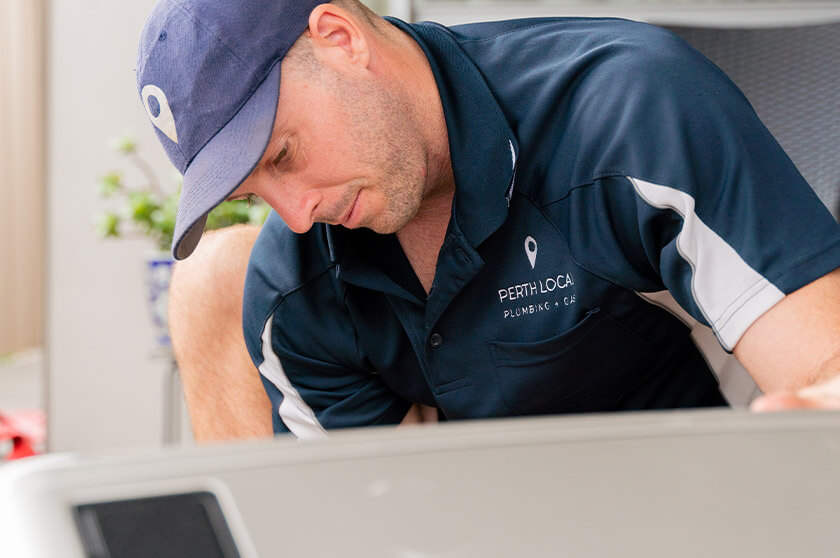 How Does a Commercial Plumber Differ from a Domestic Plumber?
Both plumbers are well-versed in plumbing services and systems. However, a commercial plumber typically works on more extensive and complex plumbing systems, a common feature in many businesses properties. That means they deal with numerous and bigger pipes. Additionally, they work with different tradespeople on a development site.
Businesses and commercial properties generally provide sinks and toilets to customers and employees. Therefore, more people use the facilities on a daily basis. With more demand and usage than a residential piping system, the repair and maintenance jobs can take longer and be more expensive.
What Services Do Commercial Plumbers Provide?
Our plumbers work on water supply, water pressure, water heaters, and other complex water systems. Businesses call them when they require repair services, such as if a leak occurs or the heater is not doing its job.
A plumber can also be efficient in designing commercial plumbing infrastructures like boilers, waste sewage systems, and pipework. Businesses, including industrial facilities, retail centres, and developments, call a commercial plumber to install plumbing infrastructure. The plumber may also be responsible for installing or replacing sinks, toilets, and showers. A commercial plumber can do everything that a residential plumber can do, except at a much larger scale.
How Often Should Drain Cleaning Be Performed?
Cleaning drains should be a strategic move. While doing so often will keep the drains clean, it's not recommended. However, you should not wait too long, as well; otherwise, you will find yourself drowning in more serious problems.
The answer to this question depends on the commercial property itself. How often and how many people use the site will help you determine the drain cleaning frequency. A rule of thumb that you may want to stick to is once every month. If you find a lot of debris, weekly cleanings may be more appropriate.
What are the Recommended Chemicals to Use in or Near the Drains?
You already know that there are items that you can never flush down the drains. Unfortunately, many people do not realise that chemical drain cleaners are actually among them. You probably rely on these cleaners to help you deal with hair and other debris. Because of their strength, they can effectively dissolve the materials that could cause blockages.
Whilst using chemicals can help you in many ways, they can also lead to more issues. Chemicals, although they liquefy certain items, they can also get stuck in the drain. If your pipes have suddenly deteriorated and you are experiencing problematic leaks, it could be due to chemicals.
How Often Should I Get Plumbing Inspections?
You probably already know that the answer to this question is "It depends." The frequency always depends on how and what activities you conduct within the building. But to make it easier for you, make sure that you have requested an inspection before you sign a property lease. It is always a good practice, so you know if any issues may crop up along the way.
Other times to have your drains inspected are after a disaster, such as earthquakes and storms. Most businesses typically have a commercial plumber over to evaluate the system once a year.
What Takes Place During an Inspection?
A commercial plumber can perform different checks depending on what it is your commercial property may require. However, most preventative maintenance checks are focused on water usage and any fixtures that should be fixed or upgraded. The inspection should also help with sewer systems where a CCTV camera is used to check sewer and stormwater systems.
Plumbers also check for roof ventilation; in case you may require improvements. The commercial plumber you hire will help you ensure that everyone in the vicinity is comfortable. That's because improper ventilation can trap hot air inside and make your employees and customers feel the heat.