Water Filters & Filtration
For Your Home or Business
Are you sick of seeing calcium build-up at the base of the kettle? Does your drinking water have an unpleasant smell and taste? You may not think it is possible, but water can be better.
Water filtration is the solution you are looking for. Our filtration systems remove bacteria, chlorine, calcium, and lead, which all contribute to that nasty smell and taste.
A water filtration system can improve the water you have been consuming in your home or business. From the quality to its overall purity, the system can give you the clean water you've always wanted and deserved.
Say goodbye to chlorine-treated liquid and harmful bacteria that can give you gastrointestinal issues. Perth Local Plumbing & Gas is here to help you take a few more steps further into better health. Our filtration service for households and businesses is convenient and cost-effective.
Contact us to get a quick quote.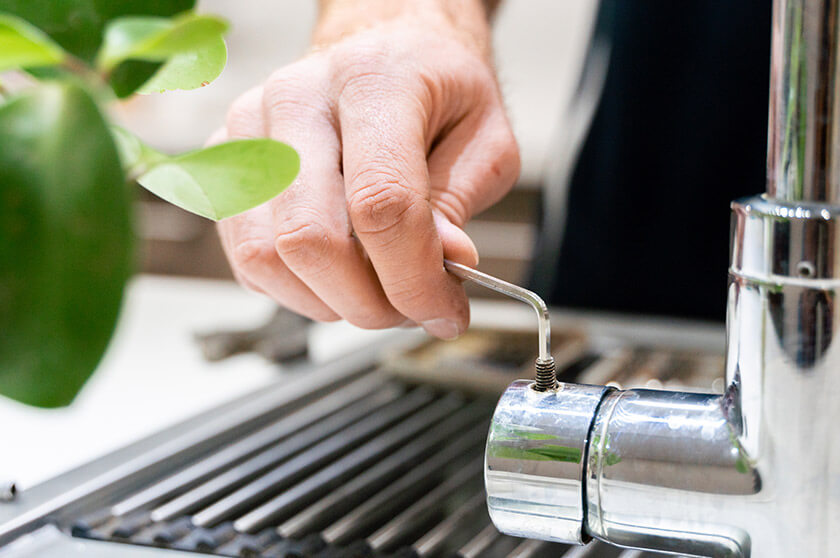 For affordable water filtration systems, call Perth Local Plumbing & Gas. You'll have your system up and running in no time.
What Types of
Systems Do We Offer?
Perth Local Plumbing & Gas can supply a wide range of water filtration systems for your home or business. We can also set up your chosen system for you.
Before installing the system of your choice, it helps to know the different options available. We currently carry the following types, which we believe are the best options out there:
Under Sink Filter Systems: Save space and energy with this filtration system. It's versatile and offers single and multi-system setups. Both can efficiently remove contaminants from your water supply.
Whole House Filter Systems: This filter is perfect for showers, drinking water, and anywhere you need clean water. The system has dual-stage filtration.
Reverse Osmosis Filter: This method of filtration is considered one of the best. It has a super fine membrane that flushes out all contaminants and impurities, such as salts, chlorine, and dissolved metals.
Standalone Dispenser Systems: You can pick whether you want a benchtop or a floor-standing system, which can dispense hot, cold, or cool water. They come with two-stage filtration as the standard.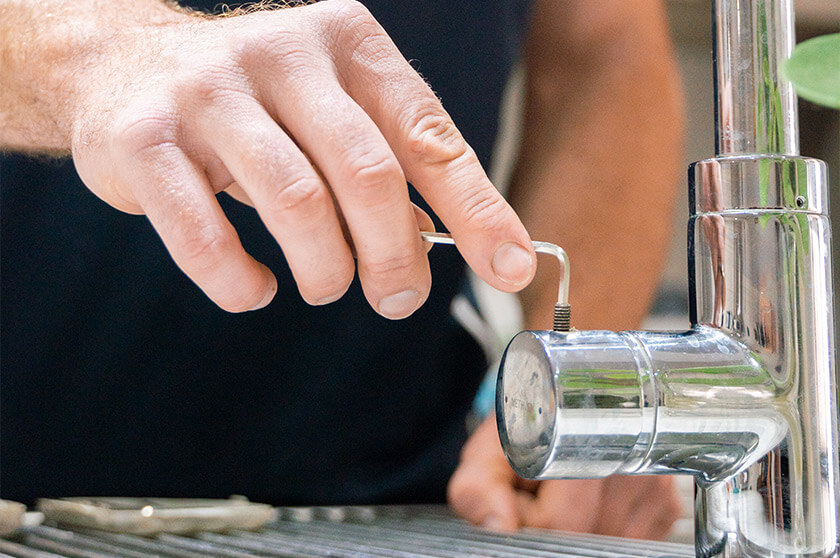 All the systems listed above are suitable for homes and commercial spaces. Contact Perth Local Plumbing & Gas, so you can have fresh and clean water whenever you want at the temperature you prefer.
How
We Can Help
Are you searching for a reliable plumbing company that provides water filtration services in Perth? Here's what we can do for you: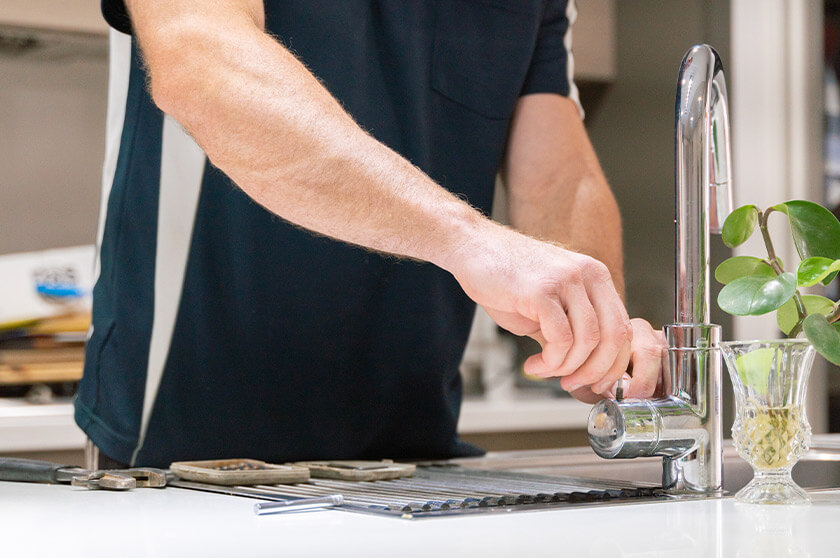 Installation: Do you need new filters? We'll take care of it for you. We have been installing filters in both homes, offices, and commercial properties all around Perth.
Repair: if your old filter has malfunctioned, but you're not ready to give up on it yet, leave it to us. We will inspect the unit, diagnose the problem, and repair it for you.
Replacement: If repair is not feasible, we can provide a new water filtration system.
Supply: We have worked with clients with different needs, so we know the various types of water filters. We don't just supply the systems but also assist you in determining the most suitable type for your home or business.
When you're thinking about water filtration, remember Perth Local Plumbing & Gas. Our experienced plumbers have installed 100s of systems across the metro area.
Want Better Water?
Contact Us Today!
Discover how a water filtration system can benefit you and your family.
Why
Choose us
Perth Local Plumbing & Gas is passionate about helping people enjoy healthy and clean water.
You can count on us to ensure that you will have a filtration system that meets your requirements.
Once at your property, we give the guarantee that we will provide you with excellent water filtration service for your home or commercial building. Our friendly, professional, and licenced team of plumbers will take care of all your water filtration needs.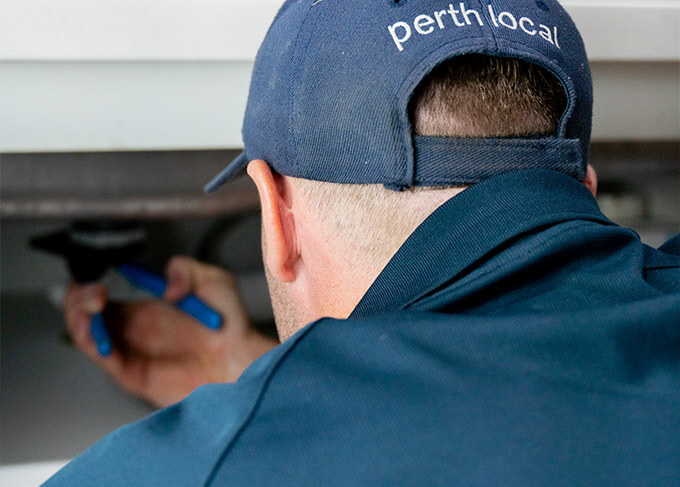 Why Do I Need a Water Filtration System in My Home?
If you think drinking bottled water is enough, think again. Using a home water filtration system is the best choice in enjoying fresh, clean water without contaminants. Without the system, you're drinking dirty water with chemicals from car emissions, road surfaces, agriculture fertilisers, pesticides, and other by-products. It also saves you money, especially when compared to drinking out of bottled water every day.
Water filtration systems have become less demanding and do not require heavy maintenance. You can drink water with peace of mind. Filtered water tastes great, too.
How Does a Water Filtration System Work?
A water filter is a part of treating water to remove particles. The size of the filter will determine what it can eliminate, which can range from bacteria to viruses to tiny, undissolved substances. Various filter technologies are available, including reverse osmosis, which can filter up to 0.0005 microns of impurities.
You can also select from water filtration products, such as standalone dispensers that sit on your benchtop or stand on the floor. If you prefer cleaner water for your entire home, you need a whole house filtration system. It's designed to make your water more palatable and sterile for drinking and other uses.
Is a Water Filter Only Applicable for Drinking Water?
Although the primary purpose of water filtration systems is to provide you and your family with clean drinking water, they are also helpful for other purposes. A whole house water filter is installed at the main water line, which means that every fixture in the house can enjoy treated water. So, you have clean water in your showers and bathrooms, not just for your drinking water.
A whole house water filtration system from Perth Local Plumbing and Gas has dual-stage filtration capabilities. Therefore, you get a powerful device that can eliminate more than 95% of contaminants, including hazardous metals and organic compounds.
Is a Water Purifier the Same as a Water Filter?
The terms water filter (or filtration) and purifier (or purification) are often used interchangeably. Whilst they have certain similarities, they are not entirely the same. A water filter is designed to remove unwanted substances, including toxins, chemicals, and sediments. The main goal here is to get rid of impurities and living organisms. Using a filtration system will remove odour and improve the taste of water.
On the other hand, a water purifier removes up to 95% of all contaminants. The main focus is to purify water, which improves its overall safety.
What are the Types of Water Filtration Systems?
We currently offer under-sink filters, whole house filters, reverse osmosis filters, and standalone dispensers. An under-sink filtration system is connected to your plumbing system, particularly to your cold water line. It will provide you with filtered water dispensed through a small tap and not the main tap.
A whole house filter is exactly what the name implies. It's plumbed in through the mains water line, so all taps in the house produce filtered water. A reverse osmosis filter is connected to the water line and gives you access to clean water through another tap or secondary sink. Finally, a standalone dispenser is freestanding and portable.
How Do I Choose the Most Suitable Type of Water Filtration for My Home?
It all depends on your requirements and preferences. A standalone dispenser is the easiest to set up and operate because it does not require any installation. It's often used in offices and temporary residences, such as apartments. However, the system can only filter a small amount of water at a time.
An under-sink filter offers higher capacity than standalone dispensers. Because the system is installed under the sink, it's always out of the way. You also get a dedicated tap for drinking water. The downside is that it requires you to have space under the sink.
Reverse osmosis filters provide high levels of filtration and also come with their own tap. It is more expensive, however, and you also need extra space for the holding tank. Finally, a whole-house system filters all the water in the house, but installation is the most complex of all.
How Much Does a Water Filtration System Cost?
The cost of the system varies based on different aspects, including the type of water filtration system you intend to purchase. Other factors that affect the final price are the water flow rate, cartridge size, and filtration power or capability.
For example, a whole house filter can cost anywhere from $450 to $700 or even more, depending on the system. A dual filtration system that can reduce the taste and odour of chlorine, as well as other chemicals, can cost at least $700. You also have to consider plumbing installation, which can add about $250 or more. For the accurate figure, please get in touch with Perth Local Plumbing & Gas to get a quote.