Local Perth Gas Leak Detection Experts
Gas leaks are a pain in the rear, but not when you have Perth Local Plumbing & Gas to help you out. With our years of experience and state-of-the-art technology, we'll detect the gas leak in no time.
With our gas leak detection service, you can be sure that you have a team of professionals who can quickly detect the gas leak without disrupting your property. Our highly efficient team will detect gas leaks in the most non-invasive manner possible.
Perth residents trust us because we have fully trained and certified plumbing and gas specialists. That's why we can guarantee a five-star gas leak detection service with an excellent success rate.
When you smell rotten eggs or a gassy odour, don't put your family and belongings at risk. Call us immediately, and we will be there promptly.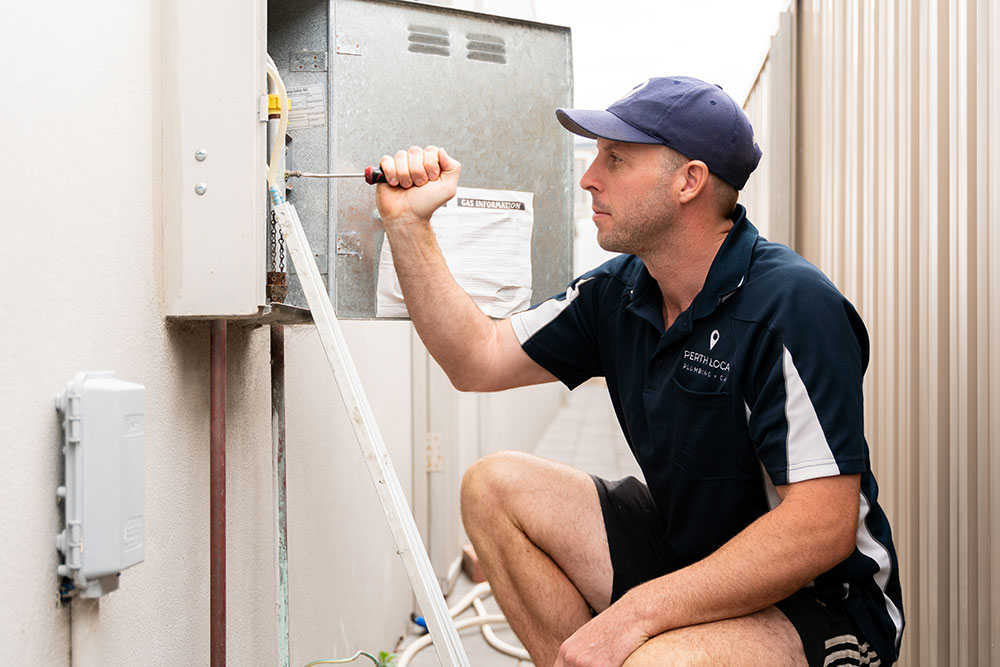 We provide gas installation services for homes in Perth and the surrounding areas. Our team can install your gas appliances, so you never worry. Contact us today to get more information.
Bad Smell Around? Suspect a Gas Leak?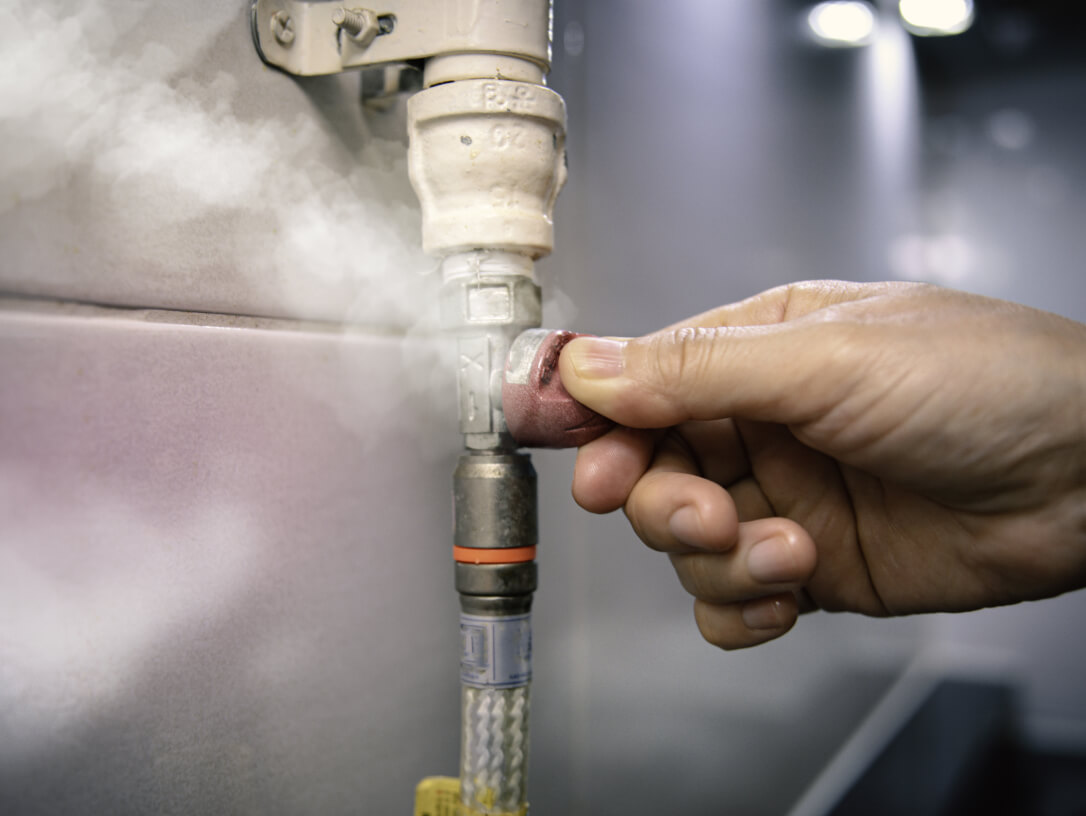 The odour of gas is unmistakable. You can tell when you smell natural gas, which is often compared to the smell of rotten eggs. Sometimes, you might hear a hissing sound coming from your gas appliance. If you suspect a leak, evacuate or get out of the house and immediately call Perth Local Plumbing & Gas on 0411 145 567.
A gas leak should be dealt with promptly. Even if there's no leak, it's still important to contact us to be sure. After all, it's always better to be safe than sorry.
So, if you think there's a gas leak in your house, don't wait – and don't smoke or light a candle or match. Don't use electronics inside the house, either. Homeowners should also know that they should not search for the leak source themselves. Leave this task to professionals. Head out to a safe place and reach out to us. We will be there shortly.
Can You Detect A Gas Leak?
The human nose naturally reacts to the familiar smell of rotten eggs or sulphur emitting from a gas appliance. It's a sign of a gas leak that should never be ignored. Presumably, gas leaks are easy to find. You probably only have a handful of gas appliances, so you can conclude that at least one of them is the problem. But whether the odour comes from your newly installed gas hot water system or old cooktop, you should NOT inspect the appliance.
The Perth Local Plumbing & Gas specialists are on standby, ready to provide rapid gas leak detection services 24 hours, 7 days a week.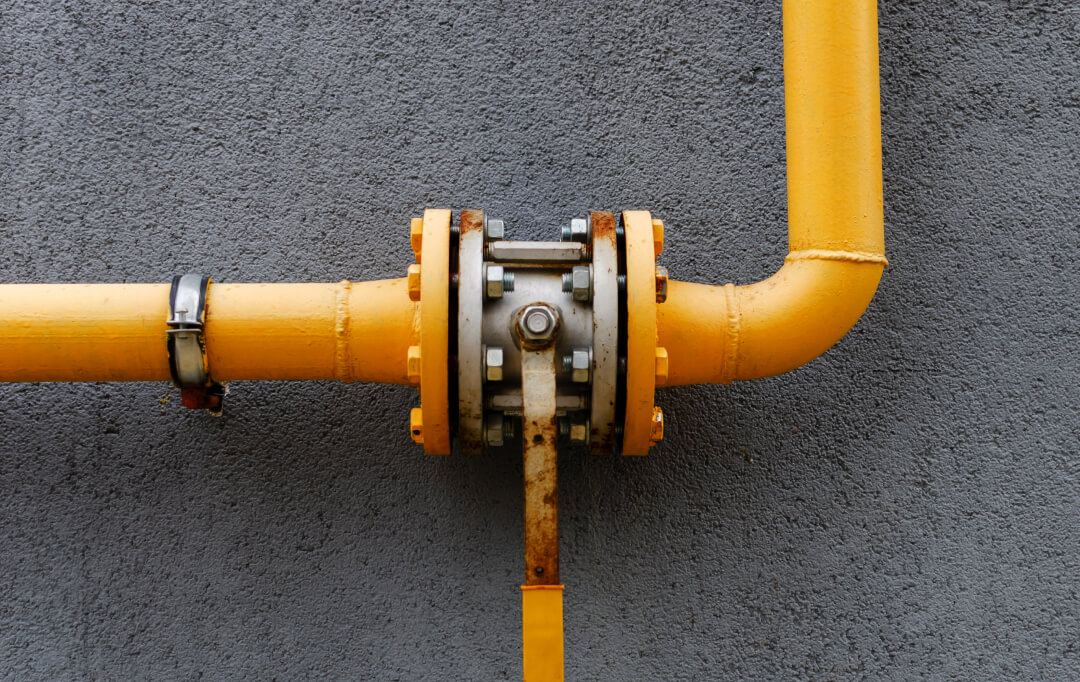 Major Signs to Detect a Gas Leak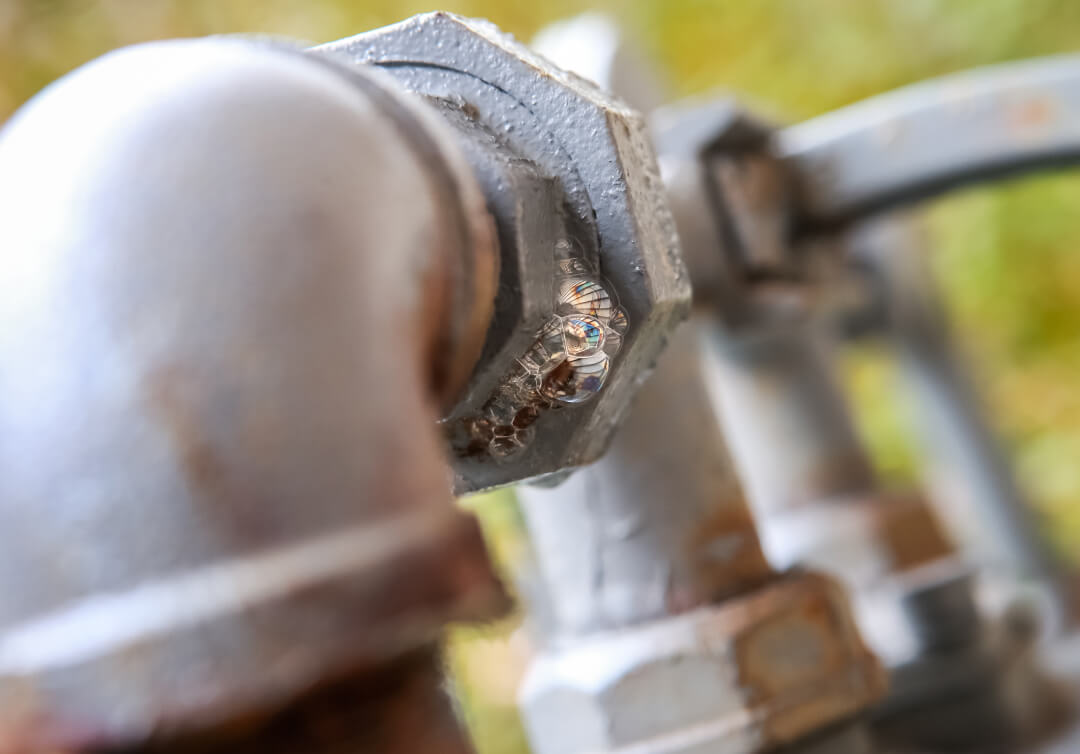 If you have one or more of the following, you need gas leak detection services from Perth Local Plumbing & Gas:
High gas bill
Sulphur, dirty sock, rotten egg, or cabbage smell
Nauseated or dizziness
Breathing difficulties or sudden bouts of headache
Whistling or hissing sounds from the gas pipes
Dying plants, especially in the parts of the house where gas appliances are located
Some symptoms are not as glaring as others, such as damage to the gas pipe. Either way, you require a diagnosis from gas fitters or plumbers to stop an emerging problem in its tracks. Contact us to save your belongings and, more importantly, keep you and your family safe.
Commercial and Residential Gas Leak Detection Perth
Gas leaks don't just happen in homes. They happen anywhere there's a gas appliance, including your place of business. Wherever the leak occurs, it's not something that you should take lightly. Don't delay. Give us a call, and we will have our plumber to your doorstep pronto.
We utilise new and reliable leak detection technologies to find the leak at the quickest time possible. That way, you don't experience any interruption, especially during business hours. Often, home gas leaks are hard to find because they are small and negligible. But if you suspect there's a leak, whether at home or in a commercial space, immediately call Perth Local Plumbing & Gas.
Our plumbers are quick to pinpoint commercial and residential gas leaks in Perth and provide suggestions to fix the problem. We'll also restore the gas line or pipe FAST.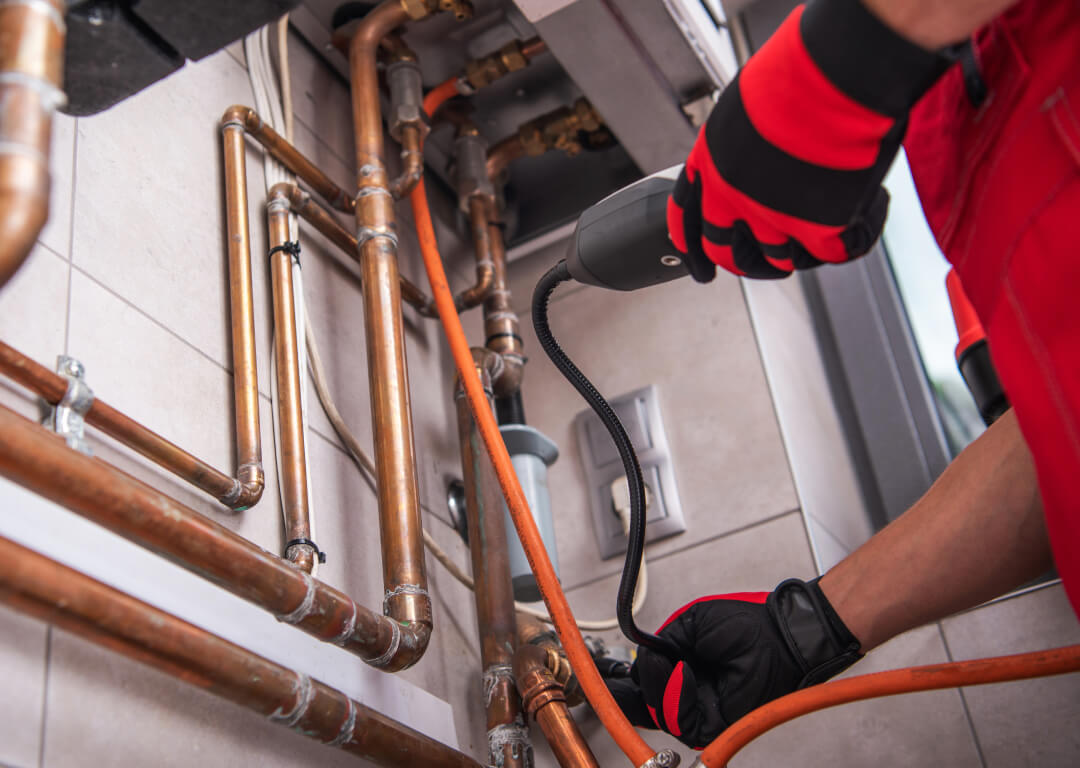 At Perth Local Plumbing & Gas we take care in our approach. Get a quote from our specialised team for your next gas appliance installation today.
Why Choose Us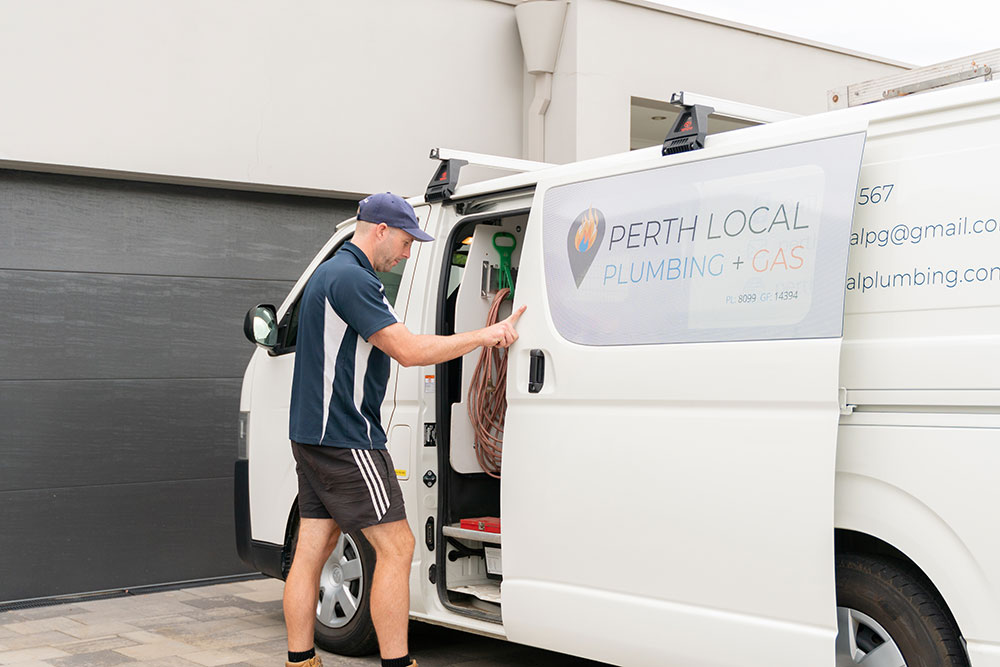 Gas leak detection should only be done by qualified professionals. When you hire Perth Local Plumbing & Gas, you can be sure that you will deal with:
Experienced Personnel who have performed numerous leak surveys. With years in the plumbing and gas industry, we have seen it all.
Trusted Business with an excellent track record with commercial and residential clients throughout Perth
Insured and Certified Team of Plumbers with modern leak detectors and methods
We have an efficient process that begins with gas leak detection using hi-tech tools to find fugitive sources above and under the ground. Then, we classify the gas leak, measure it to confirm the leak, and determine the best step for repair.
How Do I Know I Have a Gas Leak?
The easiest way to learn if you have a gas leak at home or business is to contact Perth Local Plumbing & Gas. Our plumbers will inspect your property to find the leak. However, some signs and symptoms directly tell you that you have a leak. So, watch out for a sudden increase in gas bills, hissing noises behind your gas appliances, and dead or wilted landscaping.
If you seem to have headaches constantly, find breathing difficult, or feel any chest pain, perhaps due to the rotten egg smell in your home, you're most likely suffering from gas leak exposure.
What Causes Gas Leaks?
Gas lines can leak for many reasons. If you have old gas lines or appliances, they may be corroding or deteriorating. Everything has an expiration date, including your gas lines. It always helps to know when they may need replacement.
But leaks also happen to new appliances, which can suffer from rusting when they are not correctly cared for. Damaged gas appliances can usually lead to leaks but so does dirt and dust. If the gas system or line is exposed to extreme weather conditions, it may result in a leak.
Will You Repair My Gas Appliance?
A broken or malfunctioning gas appliance can be dangerous to people and properties. It should be handled correctly and immediately. Our gas plumbers will first have to detect the gas leak and figure out what the cause is.
We do repairs for specific appliances and systems. Still, some may require a simple reinstallation/replacement or a completely new installation. Either way, we will let you know the best solutions to help resolve the issue. No matter what you need, you can count on us to give you an upfront assessment and quote that you can afford.
Do You Also Offer Commercial Gas Leak Detections?
Gas leaks can happen to commercial spaces, too, which is why we provide gas leak detection services for Perth businesses. Our 24/7 emergency service is perfect for the commercial sector to ensure all operations can resume as soon as possible.
Commercial gas leaks are typically more complicated because of the size of the premises. The leak can even be hidden in walls or underground, often leaking slowly for months. Our commercial gas leak detectors have the experience and knowledge in locating and handling small to big leaks wherever they may be in your building.