Residential Plumbing Services For
Perth Homes
Your home's plumbing system makes up a complex network of different types of pipework, including water supply pipes, vent pipes, and drainpipes. Because of its complexity, it's not an avenue where you can test your DIY skills. If something goes awry, you need highly experienced plumbers to fix the problem.
As a homeowner, you know that small glitches, such as leaky taps or toilets, are quite cumbersome. Attempting to repair the leak can actually do more damage than good. You end up spending more money and feel even more frustrated.
We have certified plumbers who do not just repair plumbing systems but can also install new pipes. Aside from pipework, our plumbers can also solve easy drainage and leak issues to more complex ones.
Perth residential plumbing is not a 9-to-5 job. With our 24-hour emergency plumbing services, you can count on us to tend to your plumbing requirements day in and day out.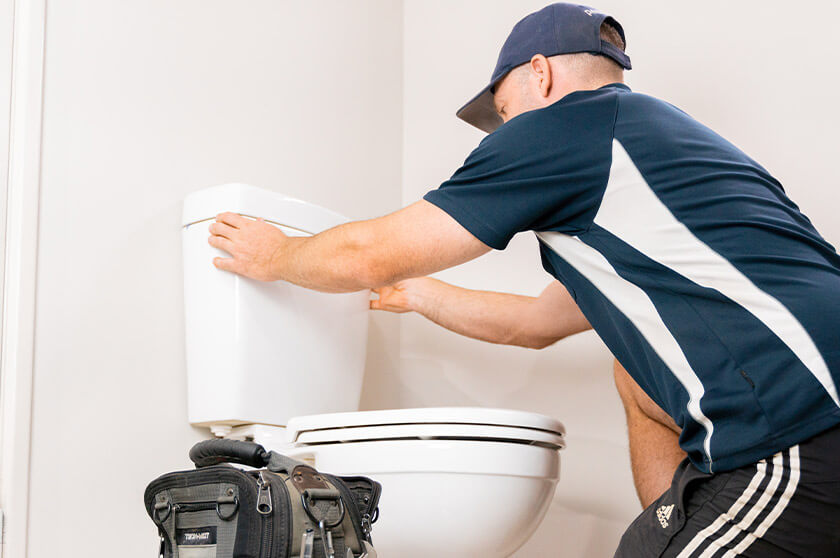 When you need high-quality residential plumbing services, we're here for you. Our qualified plumbers can handle any plumbing requirements including repairs, installations, and routine pipe system maintenance.
TYPES OF
Residential Plumbing
A wide variety of materials are used in homes to create a drain and vent system. Today, residential plumbing mainly involves the following types:
Water Supply: Plastic tubing, such as PEX, is preferred for water supply lines. The pipes are affordable and do not leak rust into the water. Copper pipes are also used, particularly for sinks, tubs, and showers. Because it is metal, copper does not affect water quality. Older homes use galvanised pipes, but they tend to rust. We can install a new system for your home, so you do not worry about corrosion.
Drain: PVC is an example of the most commonly used pipe for drain systems. It is perfect for applications that have low pressure and temperature requirements.
Vent: Acrylonitrile butadiene styrene (ABS) is used in vent systems. PVC is also an option, but ABS provides more strength.
Waste: PVC and ABS, the black pipe you see in your tub or sink, are both used for Perth homes' sewage systems.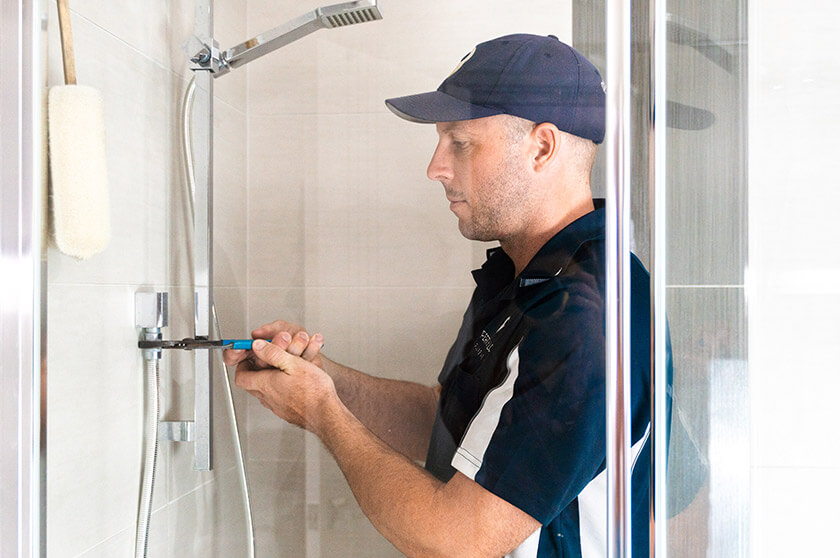 No matter what type of pipe your house uses, Perth Local Plumbing & Gas can handle them all. We are well experienced in different pipe systems. Our team takes Perth and WA building codes into consideration to keep you, your family, and your property safe.
We Offer A
Variety of Services
We are well-known for being a highly reputable plumbing company. We offer a wide variety of services for Western Australian homes, including: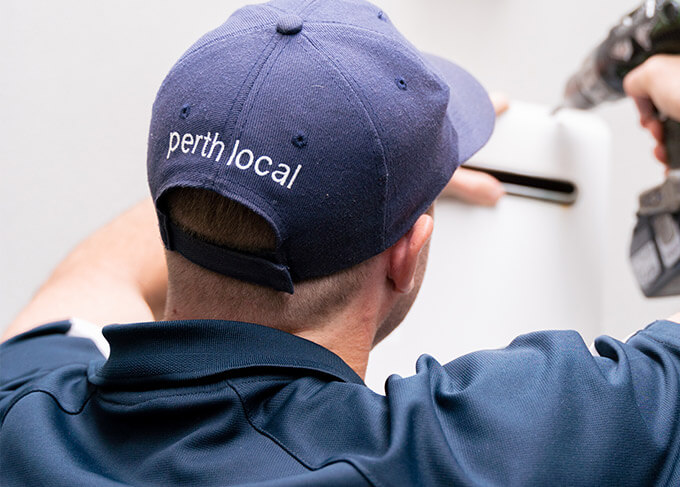 Backflow Prevention
Blocked Drains
Leaky or Blocked Toilets
Sewer
Stormwater
Hot Water Units
Leak Detection
Burst Pipes
Guttering and Downpipes
Gas Fitting
Maintenance
Perth Local Plumbing & Gas is your partner in keeping your residence functional and safe in all plumbing aspects.
We're just one call away. Talk to us over the phone or send us an enquiry to get a quote.
Need a Plumber?
Contact Us Today!
Our experienced team can solve any plumbing problem within your home.
Why
Choose us
We know it is not always easy to find a trustworthy plumbing specialist in Perth. We're here to make it easier and more convenient for you.
Fast and reliable service
24/7 emergency plumbing
On-time and friendly plumbers
Honest, up-front pricing
Extensive industry experience
Guaranteed satisfaction
We take pride in providing local service to the local community. Rest assured that our staff is not only courteous but also fully certified, qualified, and insured. Our plumbing professionals are always ready to assist and give you quality residential plumbing service at all times.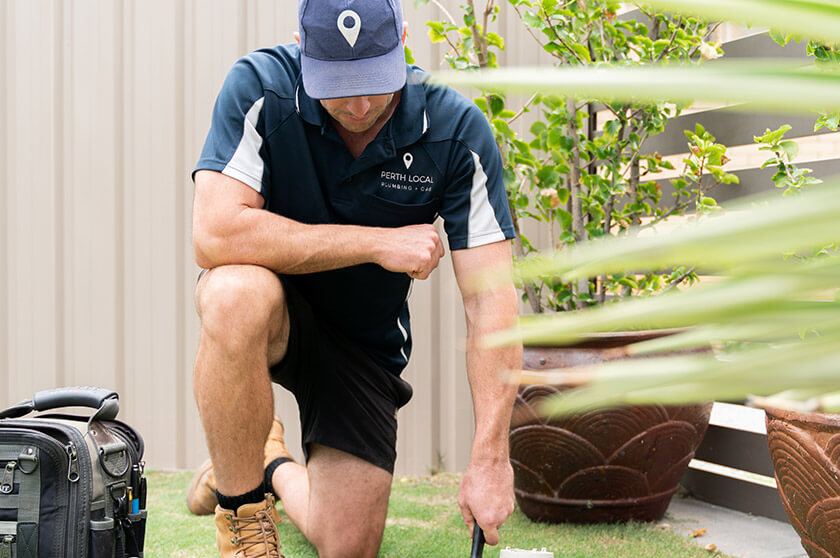 What are the Most Common Residential Plumbing Problems?
Blocked toilets are perhaps the most common plumbing issue in Australia and possibly the world. Hardly a year passes by without a homeowner complaining about a clogged toilet. Slow-draining sinks are also a significant problem, especially with many people dumping oil and food. Grease and oil can harden, making it difficult for water to pass through.
Leaky taps are also a massive issue in homes. The dripping noises can drive some homeowners crazy, prompting them to call a plumber right away. We've compiled the most common ones in this blog post if you want to learn more about plumbing problems.
What Does Residential Plumbing Entail?
When you call Perth Local Plumbing & Gas to seek plumbing services, it means you need an expert plumber who can install, repair, and maintain your home's plumbing or drainage system.
Our plumbers can also handle fixtures associated with cooling and heating, as well as water distribution around the house. It is part of our duty and responsibility to interpret blueprints, along with the specifications of your residential building. We are very thorough with our job in inspecting drainage systems and provide reporting or documentation, too.
How Much Does a Plumbing Service Cost?
Before we go to your house or perform any service, we will give you a no-obligation quote. It means that you are free to disagree with the quote and seek another business. We charge per hour plus GST. In some cases, we will ask for a fixed charge based on the work you require.
If an apprentice plumber provides the service to you, the charge will be lower. The total amount you will pay will depend largely on the scope of the service. Again, we will give you a quote that you can agree or disagree with, so there's absolutely no pressure.
What Can a Plumber Do for Cracked Pipes?
You should call in the experts as soon as possible if you have a cracked pipe. The professional plumber will fix or replace the issue. But first, the plumber will diagnose the problem to determine what caused it and what should be done about it. You will be provided with choices of solutions that meet your budget. Preventative maintenance is the key to help prevent a burst pipe, so be sure to schedule maintenance visits at least once a year.
While waiting for the plumber to arrive, quickly turn off the water supply. Remove any belongings in the area, especially those that use electricity.
What If the Broken Pipe is Inside a Wall?
It's not uncommon for plumbers to deal with burst pipes inside walls. They are fixable but should only be done by a licenced plumber. It's important to call a plumber right away since the damage can become severe if not immediately taken care of.
The plumber will find the exact location of the broken pipe by looking for signs of water damage, corrosion, and mould. The process of fixing or replacing the broken pipe will depend on a few things, but it will include cutting out the sections of the drywall if it's damaged.
What are Good Ways to Fix Clogged Drains?
All plumbing systems will eventually develop clogs. It's a fact of life. But it doesn't mean you cannot clear blocked drains in your kitchen sink, floor, toilet, and bathtub. You will need a plunger to solve the issue. It's one of the easiest and most affordable ways to do it. Chances are, you already own a plunger, so do your best to get rid of the blockage. Another way is to use a plumber's snake, which is a long steel cable used to fix most household clogs.
Here's a blog post if you're interested in knowing more about fixing blocked drains in your house.
Do You Need to Be in the Vicinity Whilst the Plumbers Work?
When we work in your house, we surely appreciate the time you spend overseeing our work, for instance. It always helps when our plumbers can be guided by the homeowners themselves, such as pointing out where the leaks are or if we require access to drains and fixtures inside the house.
Also, expect some debris in the drains, which is due to the drains being backed up. We can run the taps and flush the debris out for you if you are home. We can take care of blockages, even if you're not present, mainly if the drains are outside the house.