Perth Local
24 hour emergency plumbing Service
Plumbing emergencies can happen anytime, often when you're least prepared. When you need emergency plumbing services for your home or office, we've got you covered. Contact us for our 24/7 plumbing service to ensure the urgent matter is fixed, and you avoid further damage.
Perth Local Plumbing & Gas specialises in residential and commercial services. We offer our customers 24/7 plumbing services for common and complex issues. Our 24 hour plumber is available on-demand, so you can get fast and efficient solutions when you need them the most.
The longer the wait, the more damage and cost you have to face. Give us a call, and we'll be at your doorstep without delay, no excuses, no exceptions – just a reliable 24 hour emergency plumbing service for your building.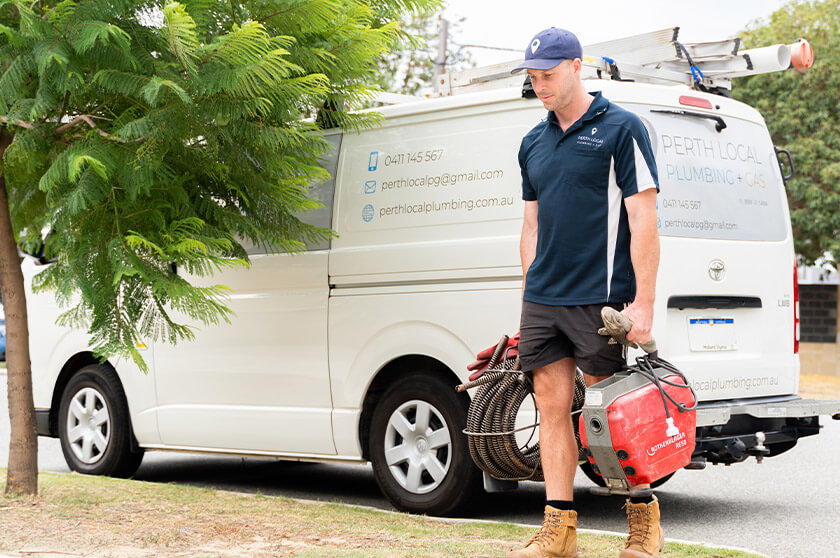 When you need 24/7 plumbing for your Perth home or business, call us, and we will be there. Our reliable team is available round the clock 365 days a year as your 24 hour plumber to help you when you need an emergency plumber as soon as it arises.
PERTH LOCAL
24/7 Plumbing Service
Malfunctioning hot water systems may seem a simple issue that can wait until later. But what if your hot water system stopped early in the morning? Surely, you cannot wait for hours or even days to book a plumber.
Call your local 24 hour plumber at Perth Local Plumbing & Gas now.
When you need 24/7 plumbing, such as blocked drains, leaking toilets, or a burst pipe, you need a solution fast. These situations are exactly what we specialise in. A Perth Local Plumbing & Gas emergency plumber will be there in no time.
Offering a 24 hour plumbing service is not just about providing licenced plumbers to fix the issue in your Perth home. We work according to your schedule. Whether you need our service in the morning, during lunchtime, at night, or even at the break of dawn, you can count on us for any 24/7 plumbing needs.
Because we operate in the Perth area, chances are we have a local emergency plumber assigned near your location. As plumbers with rich experience, we can deal with and solve your emergency plumbing issues round the clock, all year round.
When you speak to us, you will not be greeted by an answering machine or robot. We will happily provide the 24 hour emergency plumbing solution you need no matter what time of the day.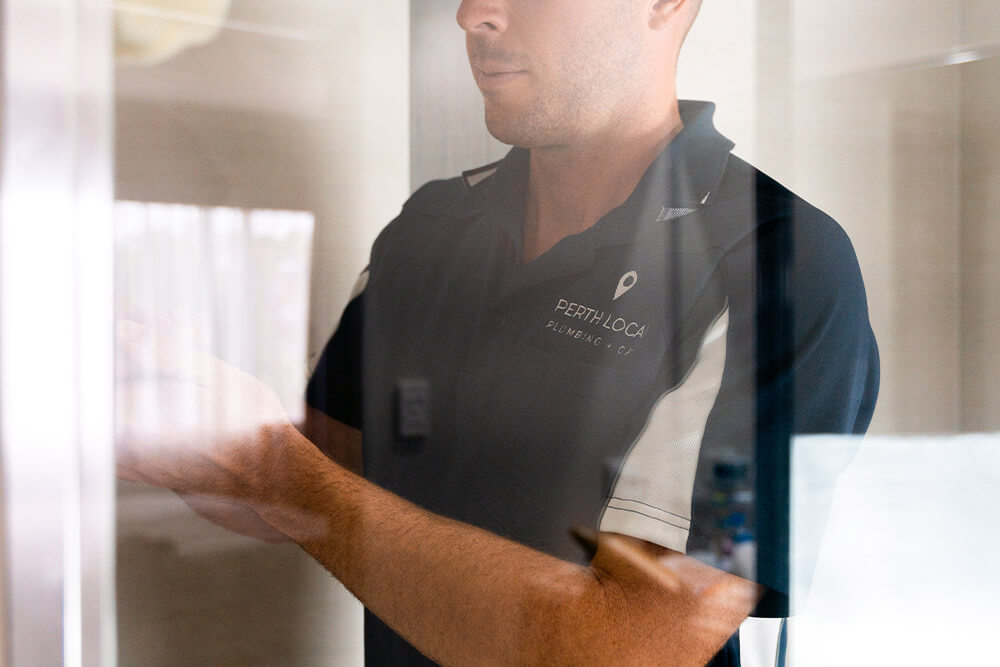 What
We Can Fix
Perth Local Plumbing & Gas is made of a team of professional plumbers. We have years of experience in assessing, repairing, installing, and maintaining residential and commercial services. We offer many plumbing services that we can arrange for you any time of the day, including: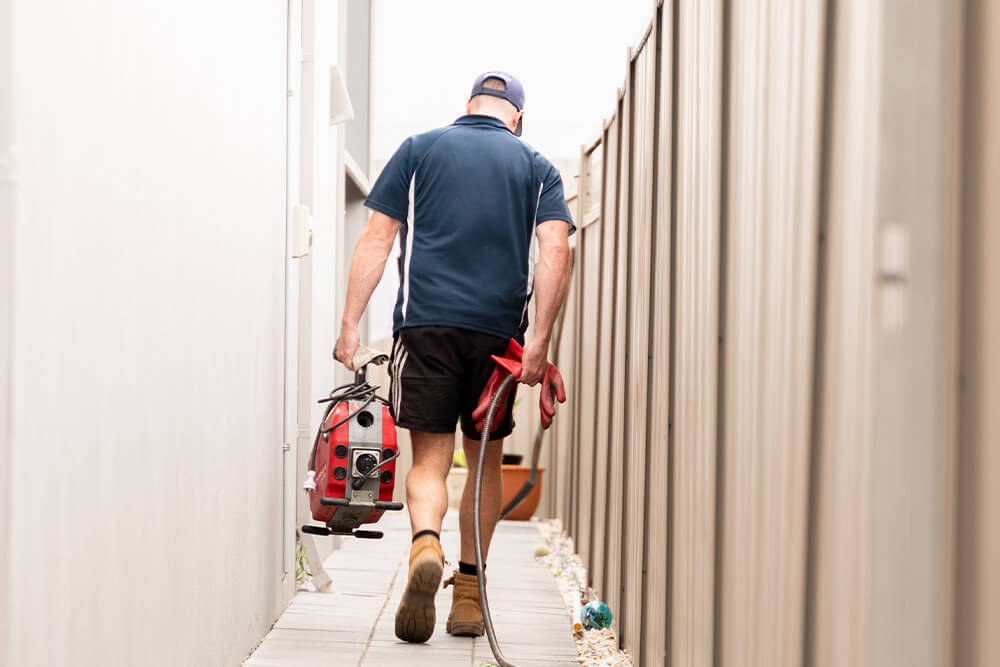 Leaking toilets
Leaking faucets
Other tap repair requirements
Kitchen issues
Flood damage
Water pressure problems
Blocked toilets
Burst pipes
We can work in and out of your property, such as bathrooms, kitchens, sinks, and garden taps, among many others. You can also hire a 24 hour plumber to find leaks or assess problems like smelly drainage, mould, and wet spots. No other 24 hour emergency plumbing company in Perth can offer our comprehensive range of services for homes, offices, businesses, and apartments.
While you wait for our Perth emergency plumber to arrive, you can get help from a friendly team member to know the best action for your current situation. We want to assist you in minimising water damage to your property.
Why
Choose us
Our goal is to build a long-term and friendly relationship with all our customers. That's why you can rely on us to perform our very best to exceed your expectations. When you hire an emergency plumber from Perth Local Plumbing & Gas, you will only deal with reliable, affordable, and expert service every time.
We give you plenty of reasons to love our 24-hour emergency plumbers in Perth:
We offer upfront pricing with absolutely no hidden fees.
Our plumbers are professional, licenced, and qualified for the task you require them to do.
We keep your home tidy, safe and protected after working.
We're on call. 24 hour emergency plumbing to assist with any emergencies and provide a solution guaranteed to be carried out to the highest standard.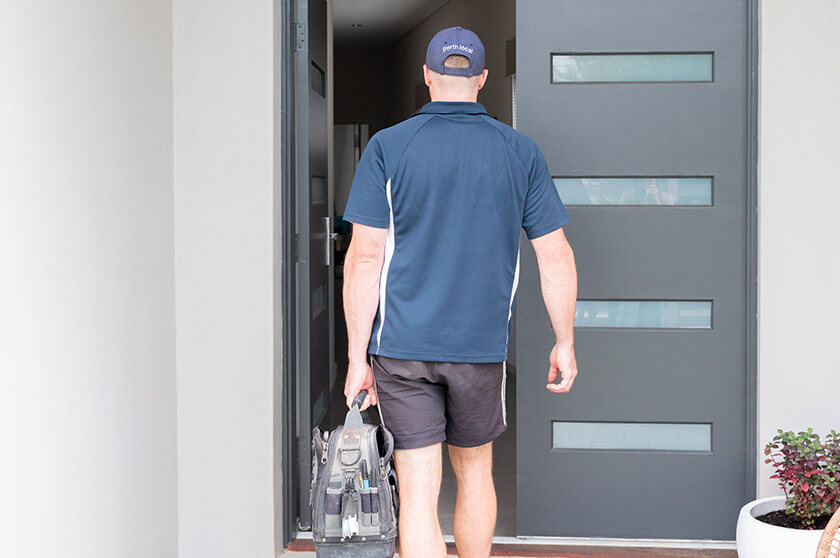 When Should I Hire an Emergency Plumber?
An emergency plumber offers essential plumbing services round-the-clock. That means that you can call one at any time of the day. Emergencies can happen with your system, such as a broken pipe, an overflowing toilet, and a malfunctioning heater. Anything that needs attention and repair right away requires an emergency plumber.
Hiring an emergency plumber provides a permanent solution, not just a quick fix, which typically happens when you do the repair yourself. You want a professional with the essential experience and knowledge to get efficient work in just a short span of time.
How Can an Emergency Plumber Help Me?
An emergency plumber is skilled and licenced to perform a variety of emergency repairs, installations, and replacements for various appliances, such as water, gas, and sewer lines. Our reliable team can take care of the issue at hand no matter what time it may be.
Whether you have a water heater that does not give you heated water, a tap that does not work normally, or a clogged toilet, you can turn to an emergency plumber. You can also contact an emergency plumber to fix any plumbing fixture and water filtration system.
Should I Try Fixing a Leak Myself?
It's important that you avoid attempting to fix anything unless you know what you are doing. It can lead to more damage, which means more costs on your part. However, there are some things that you can do while waiting for the emergency plumber to arrive. The very first thing that you need to do is turn off the water valve, especially if the leak is getting worse.
If you know where the leak is taking place, you can cover the hole with duct tape or electrical tape. Note that this fix is only temporary. Always call the plumber before it becomes a bigger problem.
What if I Don't Know the Exact Plumbing Problem or Where it is Coming From?
An increase in your water bills is an emergency that you need to deal with right away. That is why you should contact a plumber to determine if you have a leak, where it is taking place, and the best way to fix it.
At Perth Local Plumbing and Gas, we have professionals with years of experience working with systems in Perth. Our team knows how to track problems and make a diagnosis. We also offer leak detection services that identify the source of the leak.
What Can I Do When a Pipe Bursts?
Contact our team on 0411 145 567 and tell us about your emergency. Our plumbers will be there in no time. While waiting for the professional, make sure that you focus on the safety of the household first. It's best to turn off the main valve to prevent any further damage.
If there are nearby electric appliances around, you may want to turn off the electrical connection in that area, as well. It's always better to be safe than sorry. It may also be helpful to take pictures to document the water damage if you wish to submit an insurance claim.
How Can I Avoid Any Emergency Plumbing Situation?
The best way to prevent emergency plumbing issues is to have your system assessed regularly. You never know when an emergency can arise, and it's usually in the middle of the night or when you least expect it.
We encourage you to have your pipes, taps, and sewer lines inspected by a licenced plumber. That way, if there are problems, they can be detected. You can have them fixed before they become more severe.
Request a
Quote
Contact our team and we'll be in touch ASAP. Alternatively, call us on 0411 145 567 for instant service.