WE FIX
LEAKING TAPS & PIPES
Have you found yourself complaining about the water bills suddenly hitting the roof? When you check your water meter, does it continue moving even when every tap is off?
These two are some of the signs that your home is experiencing water leakage. Water leaks typically go unnoticed for a long while until you see signs, such as unexplained water bill increases.
Those are not the only things to watch out for. Mould and moisture, especially under your carpets and visibly wet areas on the walls are often due to leaks. Sometimes, wall paint may begin peeling in place of those wet spots on the walls. If one or more of these signs are present, you're probably dealing with a leaking pipe unknowingly.
Perth Local Plumbing & Gas can help. It all starts with plumbing leak detection to help you determine if you truly have a problem. Contact us today when you need experts to detect and locate leaking pipes in your Perth property.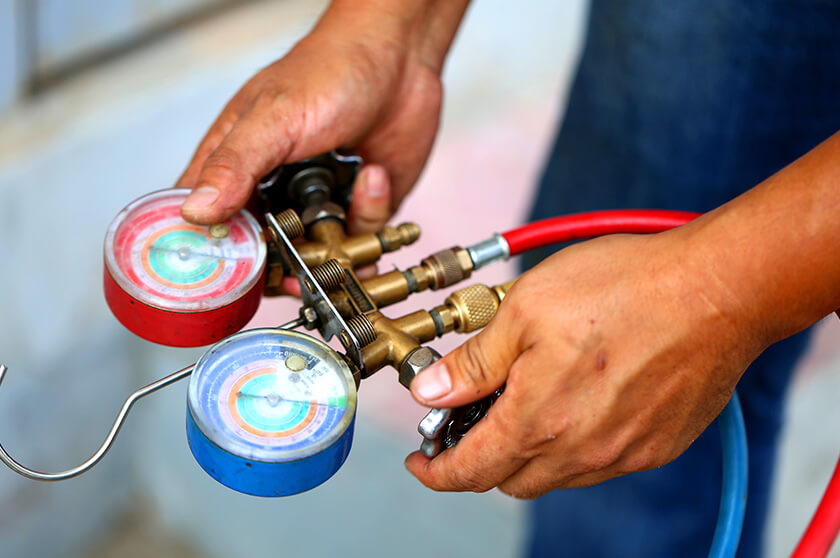 For water leak detection made easy, contact Perth Local Plumbing & Gas today. Schedule a visit from our expert plumber so that you can get rid of your leakage problems, whether it is your faucet, shower, or pipe.
How
We Find a Leak
Tap and shower leaks, as well as broken and damaged pipes, are our speciality. We can help you find a leak wherever it may be in your home, office, or commercial property. We use a few techniques that allow us to locate the problem quickly and assess it. Then, we'll help you decide how to solve the burst pipe or any cause of leakage your property has.
Perth Local Plumbing & Gas takes the guesswork out of the equation. We use the most suitable method to find the leak depending on the structure of your house and other factors. Usually, we use the most reliable ultrasonic detection equipment, which can identify the specific leak site.
Other ways we can detect leaks are through:
Thermographic detection, which can help find hot water leakage issues through infrared and imaging
Tap and faucet water leak detection, which is usable for all kinds of taps, including cold and outdoor ones
State of the art technology for shower leak detection and assessment
Specialist equipment, which we use to detect water leaks in walls, ceilings, or floors
No matter what type of water leak detector we use, you can count on us to take the best action and deliver quality service for your home.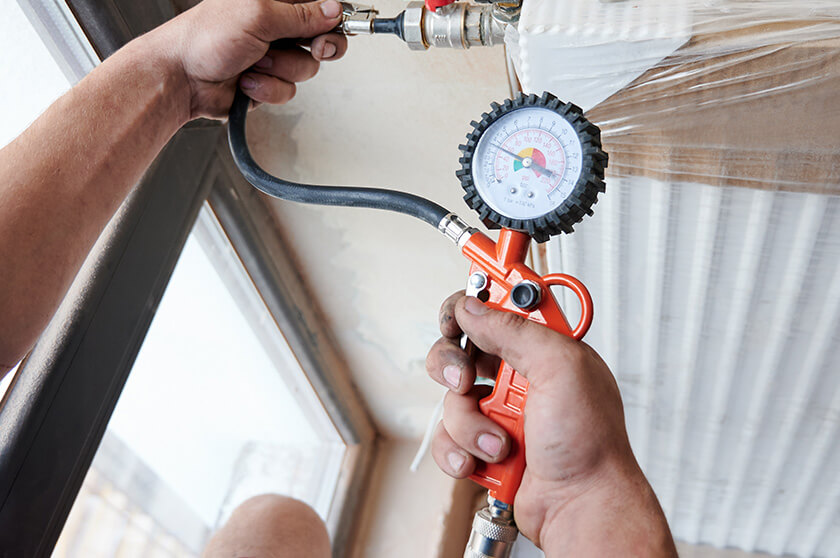 A Wide Range
Of Solutions
We offer a wide variety of solutions to our clients depending on the water leak issue they are facing. A thorough leak test is essential for us to provide treatment for the problem. For example, if your showers are the problem, we will help locate the centre or cause. We do not just detect leaks, but we also provide leaking shower repairs for homes and businesses.
If you have grouted bathroom tiles, you may think regrouting is the answer. It is a temporary solution, but those regrouted tiles will start raising, and you will see the problem again. We know you want a permanent way to stop the tiles from lifting or your paint from bubbling.
Perth Local Plumbing & Gas can do more than track down the leak in your property. Once we have found the problem, we can offer you a quote for the repair, restoration, or reinstallation of showers.
We can help you with any water leak issue including:
Under-concrete pipe leaks
Underground or inside the home pipe leaks
Hot water leaks
Dripping showers, taps, and others
Leaking drains
We're here to help you locate all leaks and provide complete repairs or replacements where possible.
Do You
Need a Plumber?
If you have a leak, our expert team can detect and fix it for you.
Why
Choose us
As experts in plumbing work, you can be sure that our service for water leak detection is thorough, efficient, and affordable. Leaving water leaks alone will not solve the issue. Serious ramifications can result if you do not take care of the leakage, including mould and even structural failure.
Perth Local Plumbing & Gas is made up of a team of professionals with extensive experience in dealing with water leaks. We can detect the leaks, repair them, and make sure they never come back.
All our plumbers are trained and certified. Our goal is to ensure your building is liveable, safe, and comfortable for everyone. That's why you can depend on us to show up at any time of the day, seven days a week.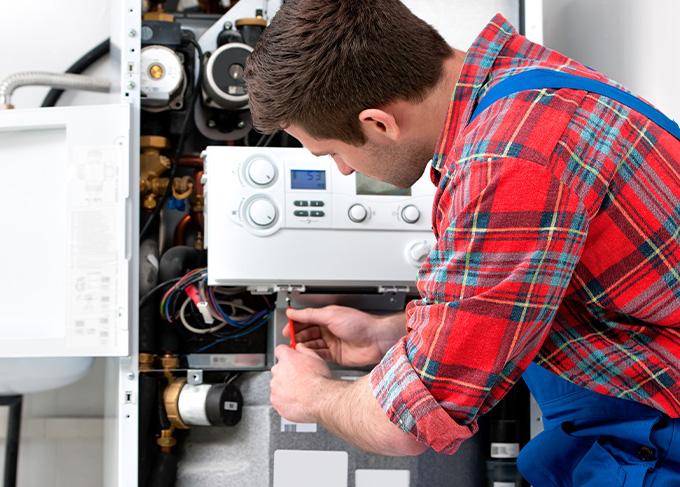 How do you know if your water pipes are leaking?
There are a few signs to look for if you suspect that the pipes in your house are leaking. If you have seen or noticed any of the following, you may want to call Perth Local Plumbing and Gas right away:
Water pooling on the floor
Greener portions of grass or any discolourations in the yard
Soft areas in the yard where some may be sinking
The sudden appearance of potholes
If your water meter continues to move even when water is off, it is also a sign that there are hidden leaks in the house. You can also wait for your water bill. If you find that it has risen dramatically compared to the previous bill, then it's highly likely that you need a plumber's help.
How do plumbers find leaks?
A few strategies are performed to find a leak in a house or a commercial building. One of the most common is through sound, which is known as acoustic leak detection. Typically, we use ultrasonic leak detectors here at Perth Local Plumbing and Gas. These detectors utilise high-frequency sound from pressurised gas, which tries to get away from a vessel. This method is beneficial in finding a leak in a specific site.
Another method is through thermographic detection, which is used in locating hot water leakage. This strategy utilises the power of infrared and imaging.
How much will it cost to hire a plumber in WA to find a leak?
As with any service, the rates always vary depending on several factors. Plumbers charge at different rates based on your location and the type of property you have, whether it is a private residence or business. The severity of the plumbing problem has a massive impact on the final cost of the service.
At Perth Local Plumbing and Gas, we make sure that we assess the issue first carefully and thoroughly. From there, we will provide you with a realistic quote so you know the costs to expect before we repair the problem. You can always call today to get a free estimate.
What information should you provide to help in finding a leak quickly and effectively?
It's important to remember that the more information you give us, the quicker it will be for us to repair the leak. Therefore, we encourage our customers first to ask themselves a few questions that they need to answer, including:
The primary material of the plumbing system, such as steel, plastic, or copper
Length of the plumbing system
The locations of the tap
The level of accessibility of the tap and water valves
If you can provide us with utility diagrams, they will surely help us find and fix the problem quickly.
What issues can water leaks cause if they are not fixed immediately?
Pipe degeneration can become a significant issue if a hidden water leak is not addressed. You may have also noticed that the water pressure from your tap is not the same as before. While it is not a huge problem, it can be quite frustrating, especially if you are in a hurry to shower, wash dishes, or do the laundry, for instance.
Many homeowners tend to ignore leaks, thinking the problem will simply go away on its own. Unfortunately, leaks will continue to deteriorate your home's foundation. They can also lead to serious flooding issues. Mould growth is also a problem that you do not want to have in your house.
Are there conditions or variables that may interfere with the leak detection process?
Yes, there are quite a few conditions that could affect the results of leak detection. For example, there could be movement of water through the plumbing system. If leak detection is performed through sounds, water running down the pipes could create sounds that seem like water leakage.
Other interference can include external noise like rain or the wind. That is why you should only choose to work with expert plumbers. At Perth Local Plumbing and Gas, we are used to these obstacles, even with ultrasonic devices. As a result, we are mindful of the interference and may turn to other more effective leak detection methods.