General
Plumbing Services
Plumbing issues are tricky and should be handled correctly. That's why homeowners should not try to correct the problem on their own. You need a real professional with years of experience.
When looking for a plumbing service provider, you should always look for a local company that offers 24/7 service. A good plumber is ready to provide service no matter what time of day.
Plumbing problems vary significantly in type and size. That's why you should only trust a plumber that can handle a wide range of issues.
We're a local company with extensive industry experience, which gives us an edge to treat all types of home and business plumbing issues.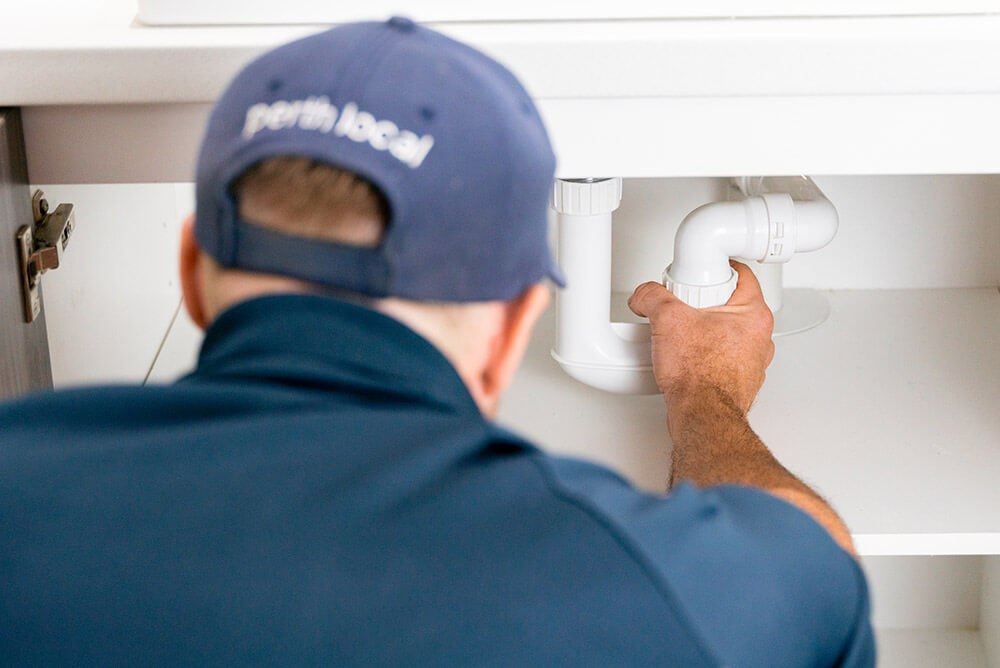 What Type Of
General Plumbing We Offer?
If you're like most Perth homeowners, plumbing is one thing that you most likely ignore – until something goes wrong. Timing is essential since you should never neglect a plumbing issue, even if it may seem small. For your general plumbing needs, contact Perth Local Plumbing & Gas for the following services:
Toilet installation and servicing
Leaky toilets
Drain leaks
Shower and faucet repair and installation
Re-piping and pipe repair
Kitchen sink replacement
Water heater repair, installation, or replacement
Burst and broken pipe repair
Sewer cleaning
Backflow prevention
Blocked drains
Gas system installation
Gas leak detection and fix
General plumbing maintenance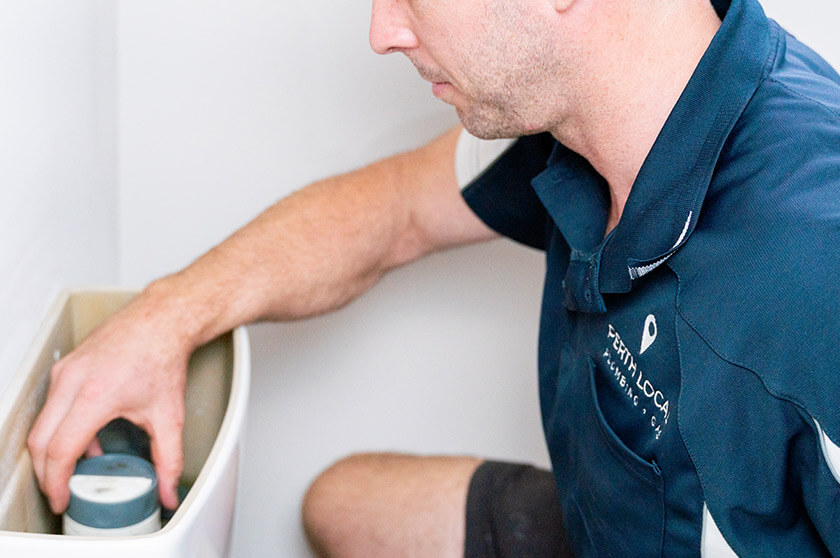 We offer a wide range of plumbing and gas services, even if they are not listed above. All you need to do is to contact us and tell us about your current plumbing issue. We're sure that we can tackle it for you.
How
We Can Help
Perth Local Plumbing & Gas boasts a diverse experience in plumbing maintenance, repair, and installation. We have worked with numerous Perth customers for many years, including homes, businesses, and organisations, for their plumbing and gas fitting requirements.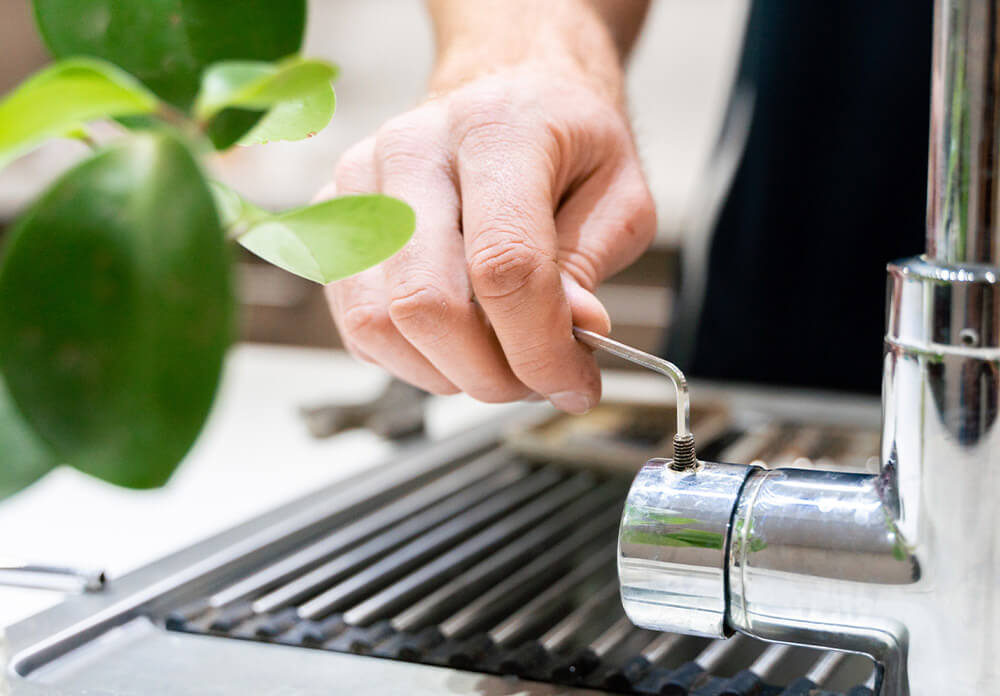 Our general plumbing services are all-encompassing, guaranteed to solve different plumbing concerns. We can perform installations, repairs, and maintenance for kitchen, bathroom, and garden water systems. Our experienced team can also detect issues such as leaks and damaged pipes.
No job is too small or too complex for us. And we're always ready to serve. We provide 24-hour general plumbing and gas service for those in Perth. Contact us to schedule a repair or book our immediate response team for your emergency plumbing concern.
Why
Choose us
Life does not stop even if your water heater or shower does. Leaky faucets and clogged drains are a pain and can disrupt your daily routine. No one wants the headache and stress of dealing with these issues. That's why Perth Local Plumbing & Gas is here. We provide fast, efficient, and reliable general plumbing service for Perth homes and businesses.
Our team is dedicated to giving you the right plumbing solution.  Our top priority is your complete satisfaction, which is why we only provide high-quality services.
From the moment you call us, we will provide friendly, reliable service.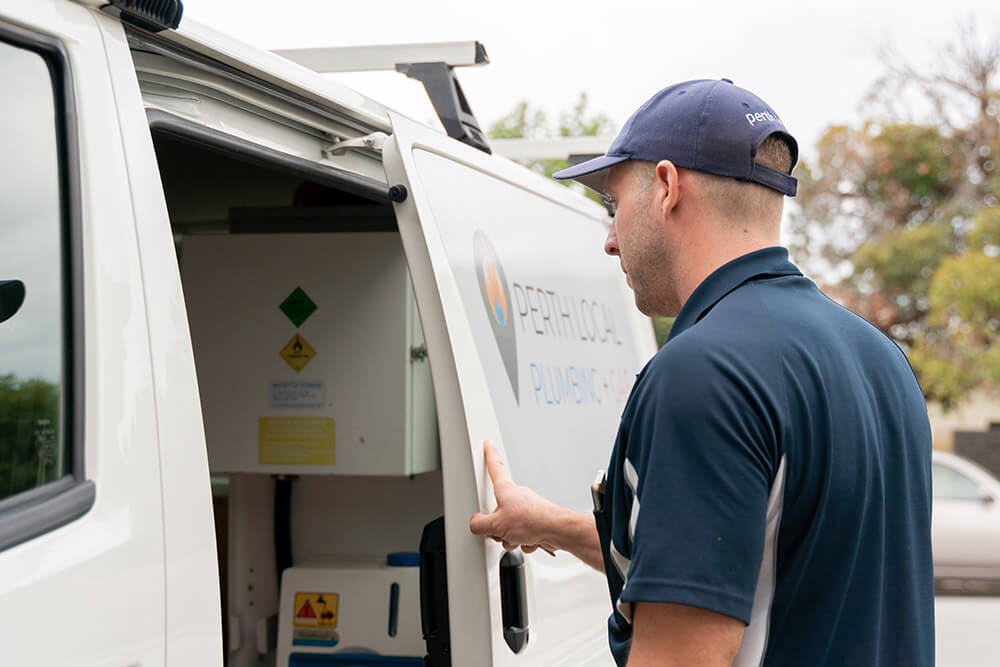 Does Perth Local Plumbing & Gas Offer Free Quotes?
Yes! We offer free quotes for our new and existing customers. Quotations allow you to determine how much you need to pay for a particular service and whether or not you can afford it. Call us, and we will provide you with a quote for free and with absolutely no obligation to accept the offer. Certain plumbing and gas issues, however, may require a unique solution. If the service you need is not listed as standard, we can have a team member visit your property, so you get an accurate quote.
Does a Plumbing Emergency Cost More Than a Regular Service?
Yes. Please note that a plumbing emergency can happen at any time, usually at a very inconvenient time. However, many people don't know the difference between an emergency and a plumbing issue. Not all inconveniences are emergencies, which means that the solution you require cannot wait. Emergencies typically cause flooding, such as a broken pipe or a significant water leak. They cause sewage to seep from your drains and can lead to an unhealthy environment for your family.
Contact us immediately to help protect your home from damage. If you are unsure whether or not you have an emergency, please don't hesitate to call our team.
Can a Plumber Help If Tree Roots Get Inside Drain Lines?
Yes. We have state of the art cameras that can enter dark and tight drains. We can then view the root cause (pun intended) of the problem. Tree and shrub roots can easily go into pipes, filling them up quickly. That's why some toilet drains, and main sewers get clogged more rapidly than others.
These roots stop tissue and other types of debris from escaping. In some cases, they lead to a complete blockage, which can be a big challenge to solve without proper tools, equipment, and experience. Thankfully, you can trust us to help you deal with this issue fast!
Do I Need a Plumber for a Clogged Drain?
There may be a plethora of drain cleaners and other DIY methods that you can quickly look up online. However, the trouble with these do-it-yourself ways is that they can cause more damage than you think, especially when you don't know what you're doing.
Store-bought drain cleaning products can harm your entire plumbing system. Using these items involve some guesswork, which only serves to mask the issue without properly solving it. Whilst you can always choose to DIY your clogged drains, we highly recommend that you leave the task to the professionals like Perth Local Plumbing & Gas.
How Often Should Toilets Be Replaced?
Many homeowners do not realise that toilets play an essential role in their water bills. If you spend more than necessary, it could be due to your old toilets. Your toilets may appear functional, but you may not be aware of the signs that indicate it's time to replace them. If your toilet has been around for about 10 years or more, it will no longer be energy efficient. If you constantly face clogging or the toilets require multiple flushes after every use, it's certainly time to replace them.
How Do I Know When to Install a New Water Heater?
The longevity of your Perth water heater is mainly dependent on its style. The frequency of maintenance and servicing it receives can also extend its life. More often than not, tankless water heaters have the longest lifespan, usually lasting for about 20 years. Other traditional units can stay efficient for more than 10 years.
Providing routine maintenance will surely add more years to the water heater. For example, if you have a traditional tank, you should drain it at least once a year to remove minerals and sediment.
Request a
Quote
Are you experiencing slow drains, leaky faucets, or malfunctioning hot water systems? We are Perth's go-to plumbing experts in all general plumbing issues.