Local Perth
Plumbing Services
Your home's plumbing system is designed to make your life much easier.
But problems like blocked drains, broken taps, and leaky pipes are surely not convenient for homeowners and businesses. And in some instances, these plumbing issues can arise when you least expect them, such as in the middle of the night. When you need a plumber, who should you call? Us.
Perth Local Plumbing and Gas is a locally owned and operated business with licenced plumbers ready to assist in your plumbing and gas fitting requirements. Whether it is a simple leak or a burst pipe that needs immediate attention, we're here for you!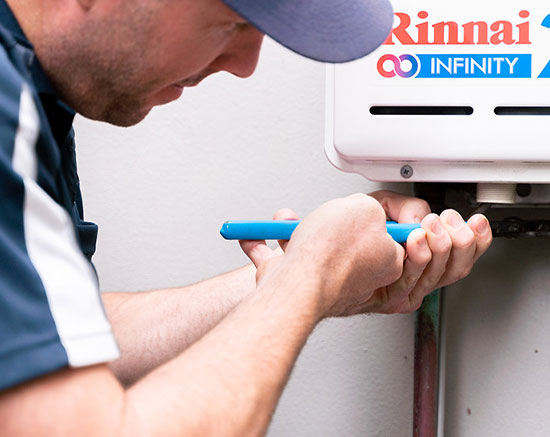 Hot Water Systems
Whether you need your hot water system serviced routinely or some issues need to be fixed, call us. We perform maintenance, repair, and installation services for the hot water system. We can provide you with expert advice about whether to replace or repair your malfunctioning hot water system.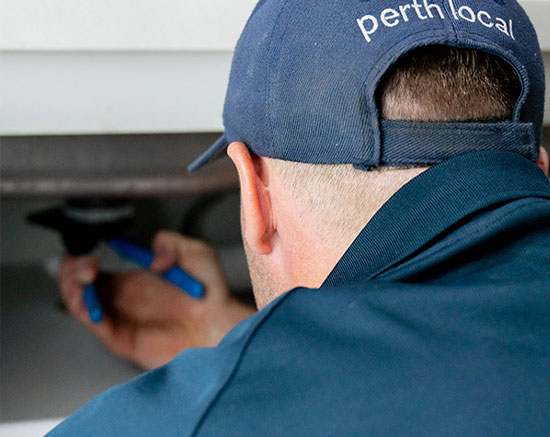 Blocked Drains
Need to clear blocked drains? You can trust us to do the most thorough job of getting rid of the blockage. Whether it is caused by invasive roots or damaged drains, we'll get rid of the drainage problem in no time. We also repair blocked toilets, sinks, and sewer mains.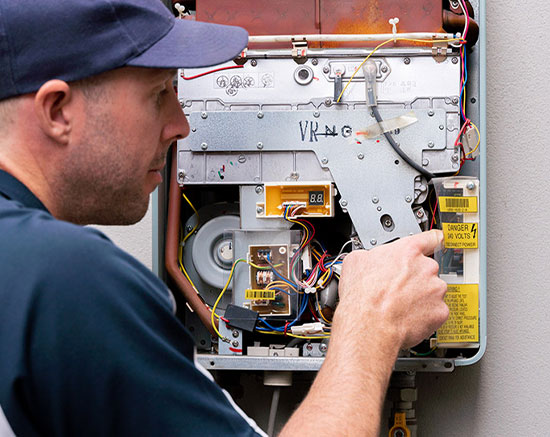 Gas Fitting
Do you require a new gas system installed? Perhaps you have an old dusty heater that's been causing issues for the past week or so. It's time to get the problem sorted. Our professional gas fitters are here to help you install a new cooktop or fit a gas system for your home or business. We do it all!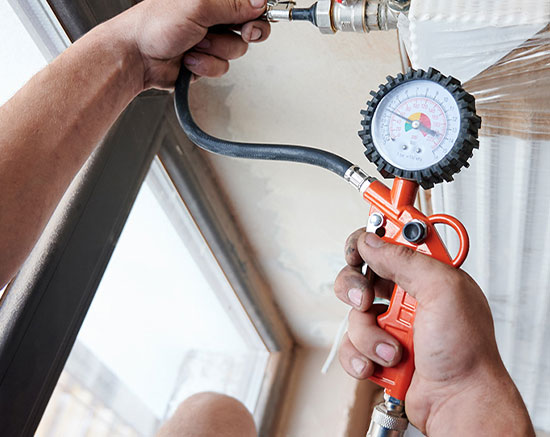 Leak Detection
If you suspect a leak in your Perth home, call a plumber right away – but not just any plumber. We are experienced in detecting leaks using a tried and tested process of elimination. We have a variety of tools and equipment that will help find the leak so proper action can be performed quickly.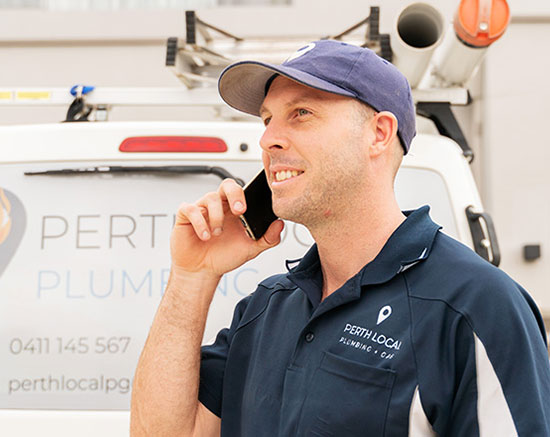 Emergency Plumbing (24/7)
You are without water, you're facing a risk of flooding, or there's a burst pipe. All these situations need to be dealt with – and FAST! Serious damage can happen fairly quickly, so call Perth Local Plumbing and Gas immediately. We're available 24/7 for all your emergency plumbing requirements.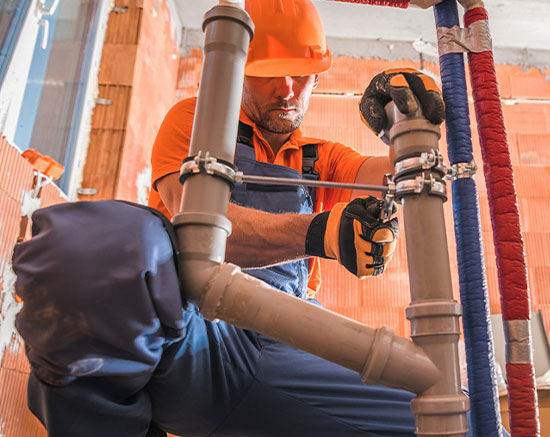 Commercial Plumbing
We proudly provide commercial plumbing services for our clients. Our tradesmen are qualified and skilled, ready to take on large projects. With state-of-the-art equipment and the dedication to help you get your operations back to normal, we're confident that we're your best choice.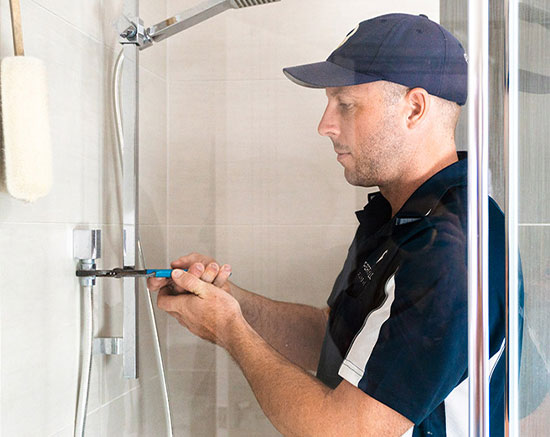 General Plumbing
If your toilet is leaking or your taps are not giving you your desired water temperature, you need Perth Local Plumbing and Gas. Our general plumbing services cover a broad scope of plumbing services for both residential and commercial properties. With years of experience, we know how to handle the common types of general plumbing requirements.
Residential Plumbing
Perth Local Plumbing and Gas provides a wide range of services and solutions for residential properties. Our proactive team is made up of experienced and accredited plumbers. We're always ready to assist you, especially when you need us the most. We fix plumbing issues and install, repair, and maintain plumbing, as well as gas systems.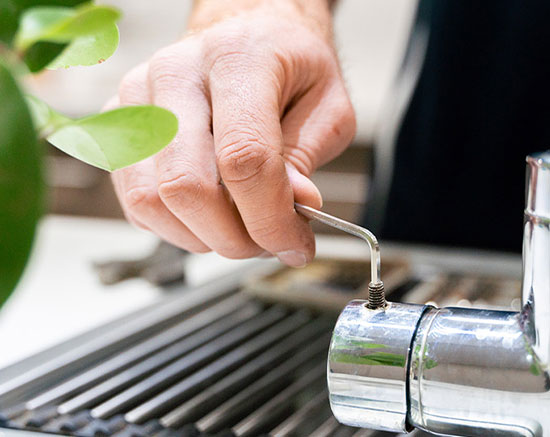 Water Filtration
Everyone wants clean, filtered water. And it can be easily achieved with a water filtration system. Whether you're looking to add the system to your home or business, it always starts with the right equipment. This equipment should be correctly and professionally installed. Additionally, regular maintenance is a necessity, which, along with installation and repair, we specialise in.
Whether you need our help for a one-off plumbing repair or you're looking for a regular maintenance service in Perth, you've come to the right place. Contact Perth Local Plumbing and Gas for your plumbing and gas fitting needs. Fill out the quote form on the website or call us on 0411 145 567 if you require a faster response.
The Areas
We Serve
Perth Local Plumbing and Gas is a local business based in Perth. Our services are available for homes and businesses in the Perth metro area.
Don't risk your gas fitting and plumbing requirements to anyone that offers cheap services. Choose our professional team of licenced and accredited plumbing professionals. We work quickly and efficiently. Since we don't like wasting time, we'll assess the plumbing issue right away and give you an estimate. Then, we will get the job done.
Contact us, and a local Perth plumber will visit your home or business at the agreed schedule. Remember, we are open 24 hours every day, 7days a week when other companies are closed. That means we can take care of your plumbing emergency anytime – even on the weekends, holidays, or at the break of dawn. So, if you have a plumbing emergency anywhere in the Perth metro area, call us, and you know we will be there on your doorstep in no time.