Perth's trusted Gas Appliance Installation Service
Installing a new gas appliance can be a great challenge – and risky, particularly if you don't know what you're doing. Leave it to the pros. Here at Perth Local Plumbing & Gas, we will handle your gas lines, ensure there are no leaks, and install gas appliances for your Perth home or business.
Is it time to replace your old cooktop? We all know that a gas cooktop installation is a tricky task, whether or not it is a standalone unit. Sometimes, the issue could be the gas line itself, which you need an expert to diagnose and repair. You've come to the right place. We are a licenced gas fitter, assuring you that we comply with Australia's strict gas appliance installation regulations.
When you need professional gas appliance installation, look no further than Perth Local Plumbing & Gas.
Natural or LPG, we've got you covered. Call Perth's professional and qualified gas fitters for your gas appliance repair, replacement, and installation needs.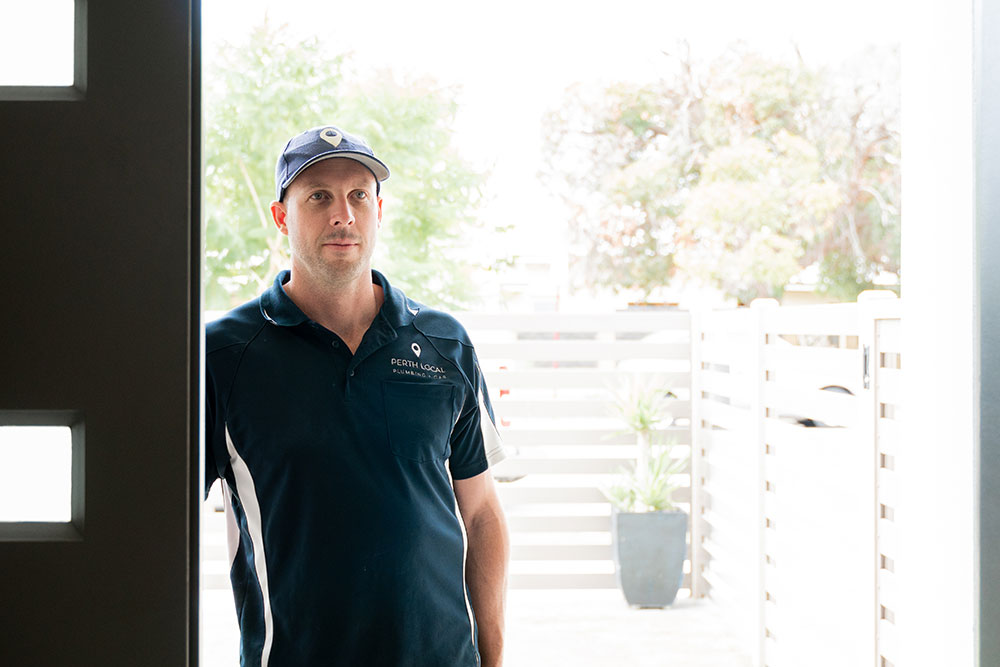 We provide gas installation services for homes in Perth and the surrounding areas. Our team can install your gas appliances, so you never worry. Contact us today to get more information.
How Our Team Can Help You Today
When it comes to gas appliances, you want a guarantee that the gas installation process is carried out safely and successfully. That's why you should choose a local gas appliance installation company that can care for your needs.
We provide quick, efficient, and secure gas installation, support, and maintenance of appliances. We can install shut-off valves and remove your old range or any equipment, such as:
Gas Cooktops
Gas Ovens
Outdoor BBQs
Gas Heaters
Gas Fireplaces
Gas Hot Water Systems
Gas Bayonets
Gas Line Installation
LPG Gas Bottle Installation
We'll be happy to answer any questions you may have, including leaks and emergency shut-off concerns, for your peace of mind.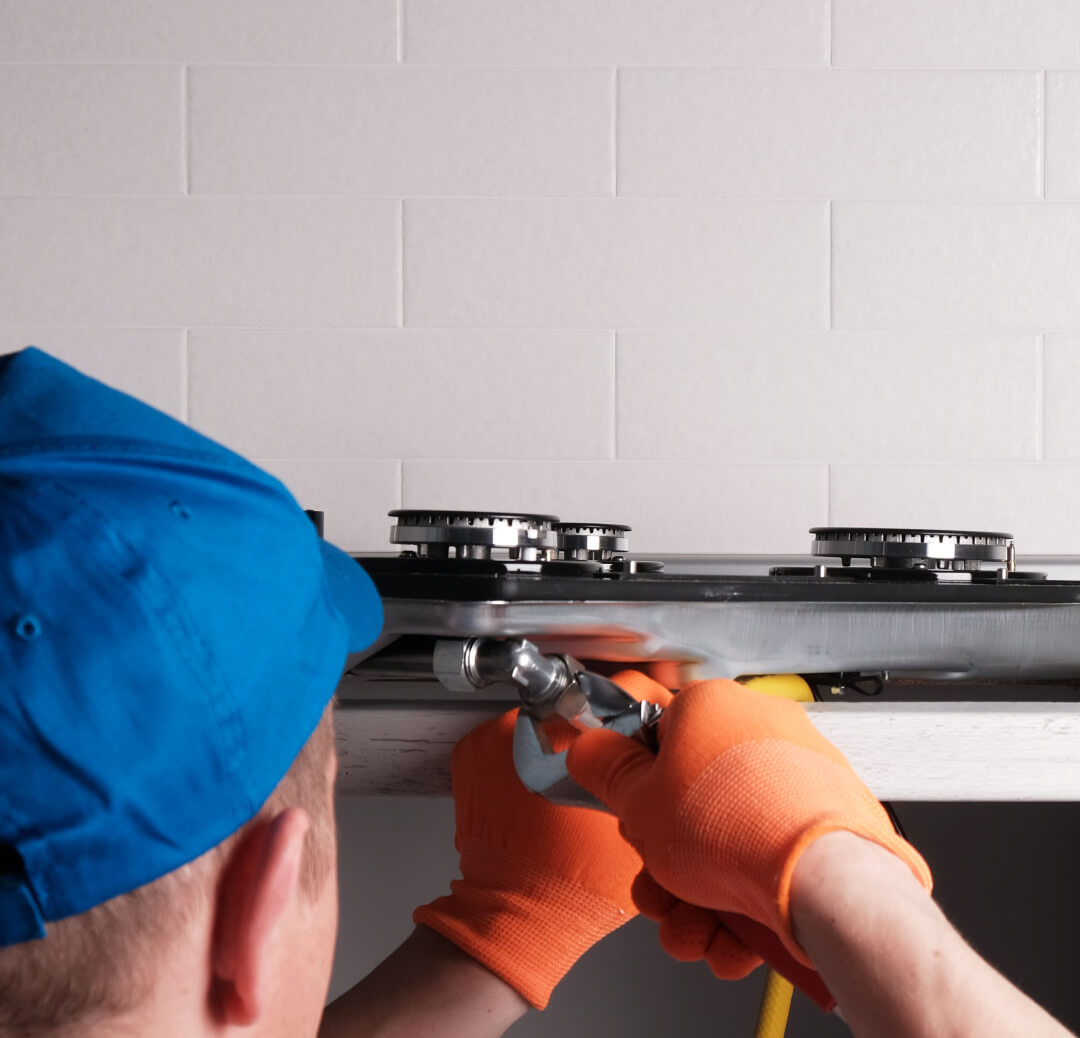 Call Perth Local Plumbing & Gas for all your gas installation requirements.
Gas Appliance Servicing & Repair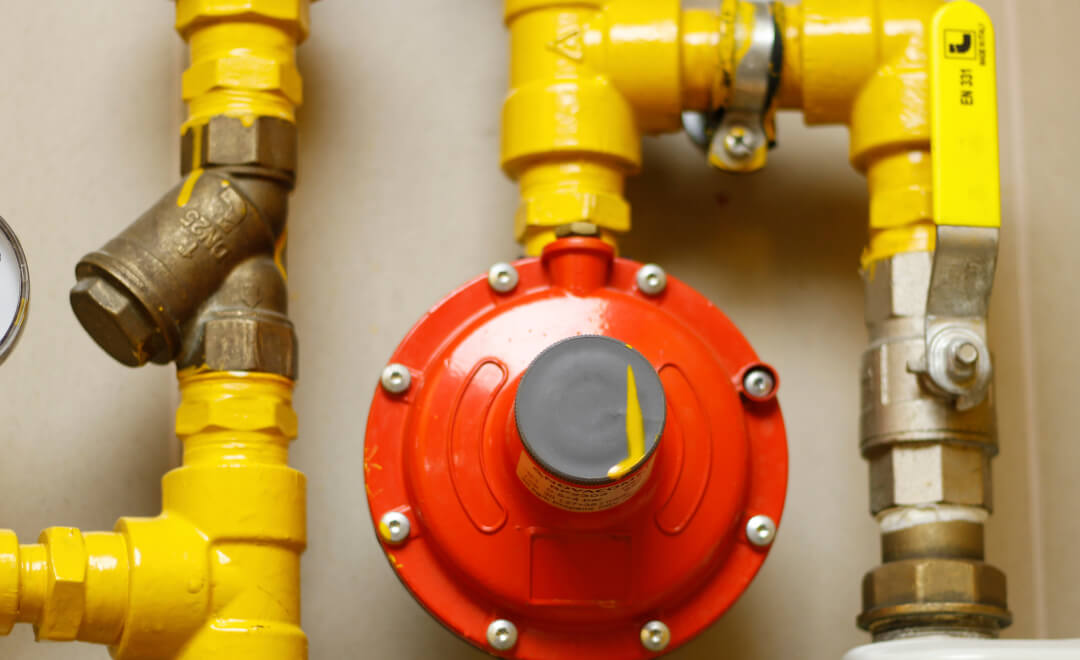 The gas part of your appliance is malfunctioning. What do you do? Contact Perth's #1 plumbing and gas fitters. Aside from being the trusted name in gas appliance installation, Perth Local Plumbing & Gas can also provide and service gas equipment, including cooktops, fireplaces, and hot water systems.
Did you have trouble with your gas hot water installation? We'll handle it for you. Our gas fitters are trained, licenced, and equipped with the knowledge to repair your faulty gas appliances. We always come ready with tools and spare parts needed to get the job done fast.
Next time your gas appliance is not working, get a quote from Perth Local Plumbing & Gas right away!
Trained and Licensed Gas Appliance Installations
Honesty and professionalism are our biggest traits. We have trained gas fitters whose priority it is to provide the best and quickest service possible, whether for a new gas fireplace installation or repair. That way, you can get on with your daily life as soon as we have completed the job. And to ease your worries, we are licenced, meeting gas appliance installation regulations.
Gas appliance installations should only be performed by a professional to ensure the validity of your appliance's warranty. Plus, you can avoid costly damage when you hire experienced gas fitters from Perth Local Plumbing & Gas. We take pride in our workmanship, and we strive to give you the highest standard of service at all times.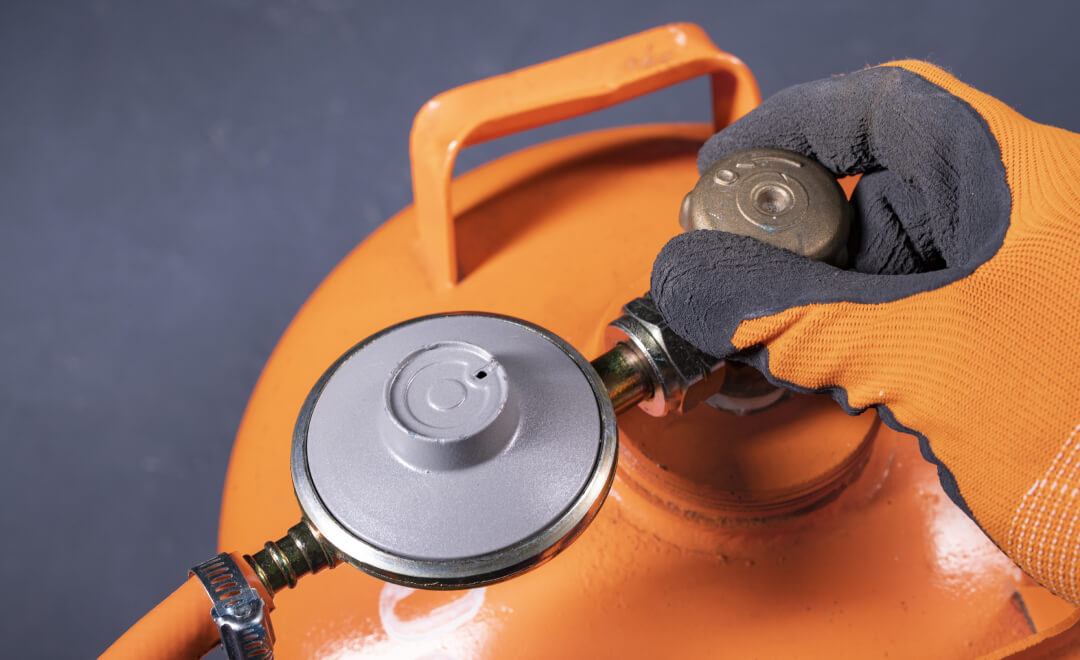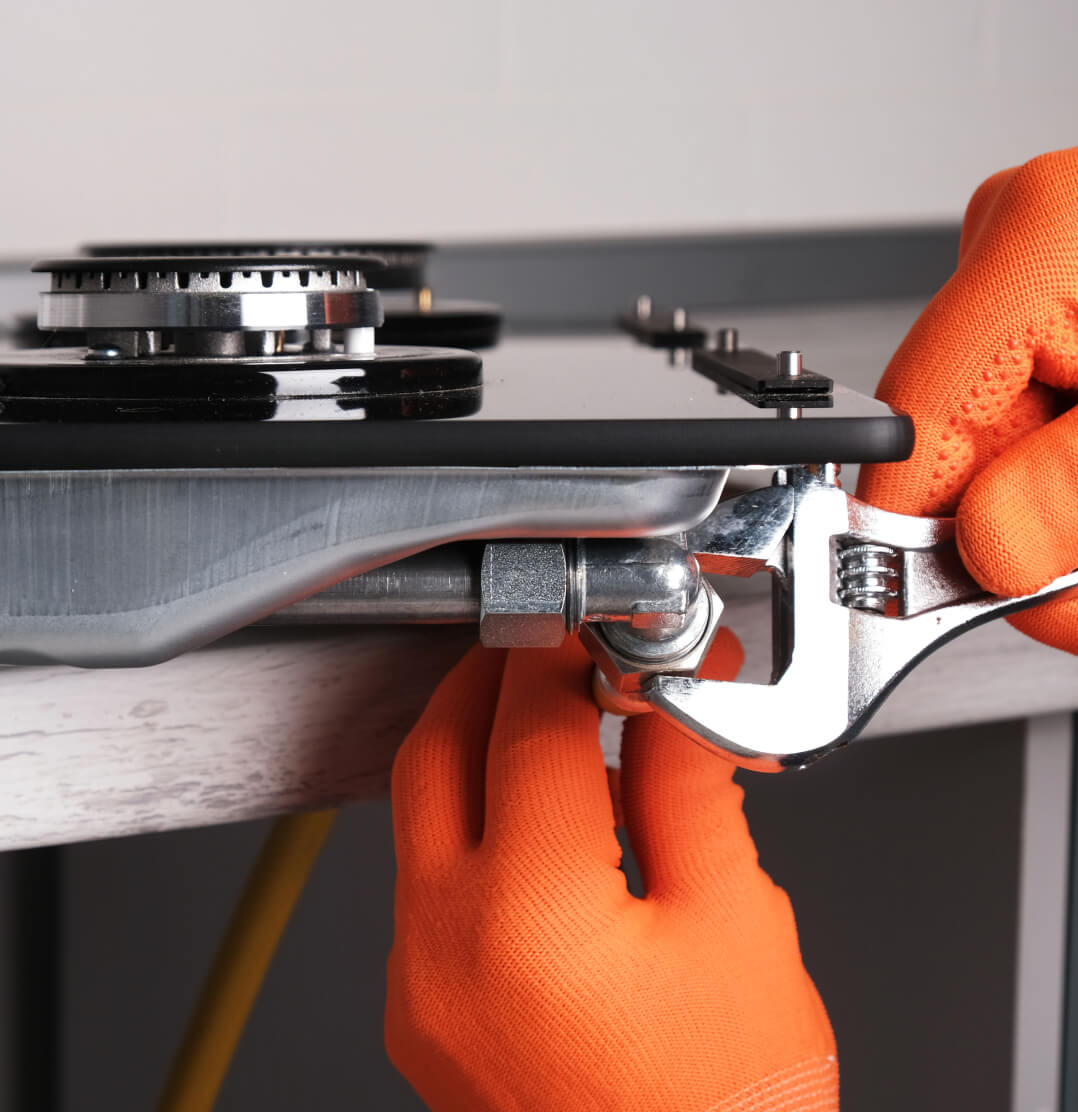 Perth Laws Regarding Gas Appliance Installation
Gas appliance installation regulations are strict – for a good reason: you and your family's safety. It's required by law that you only hire qualified gas fitters that comply with the legislation.
Under the Perth gas appliance installation regulations, the gas fitting should be performed in accordance with Gas Regulations 1999, which states the following:
Gas fitters should always ensure work is carried out in a safe manner.
Testing and commissioning of the appliance must be done after installation.
Gas fitters must fill out a notice of completion, which will be sent to the gas supplier or EnergySafety. Customers will receive a copy of the notice.
A label or badge should be affixed to the appliance, providing all details regarding the installation.
Perth Local Plumbing & Gas attests that all gas appliance installation regulations are met in every service performed.
At Perth Local Plumbing & Gas we take care in our approach. Get a quote from our specialised team for your next gas appliance installation today.
Why Work With Perth Local Plumbing & Gas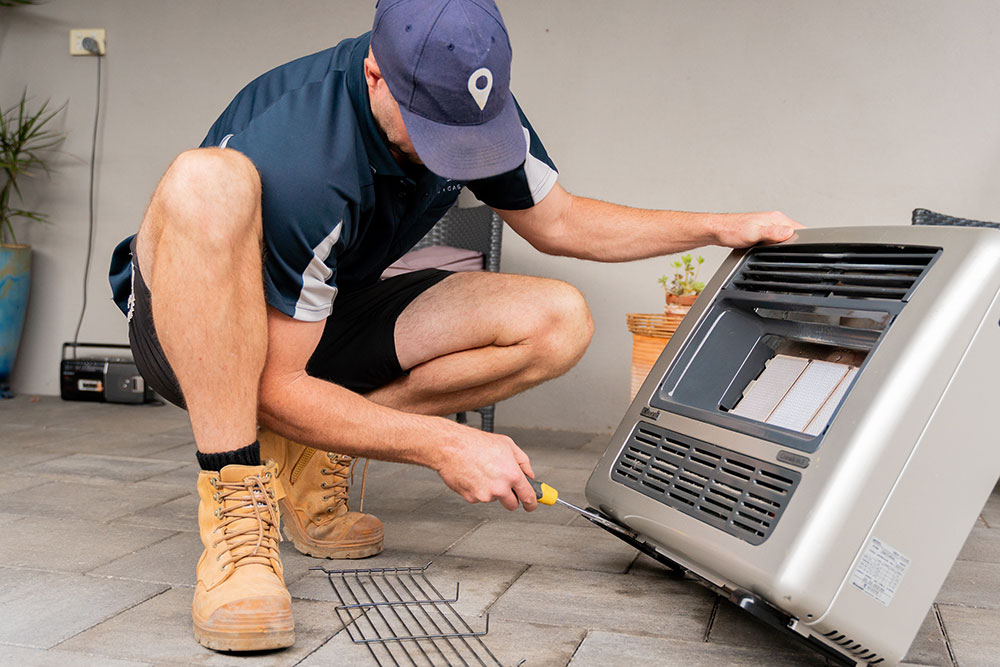 Gas installation should only be performed by a licenced professional. Our gas fitters are exactly that – fit for the job with extensive training and experience. Gas appliances are quite complex and, therefore, should only be installed and repaired by a licenced gas fitter. The Perth Local Plumbing & Gas team have been dealing with gas-related services for several years now. You can count on us to do the job well on time, all the time.
As you would expect from certified gas fitters, we can work with almost every gas appliance on the market, from fireplaces to heaters to ovens. Did we mention we're available 24/7? So, if you need help, please don't hesitate to contact our friendly and informative staff at the most convenient time for you.
Gas Appliance Installation FAQs
What Gas Appliance Services Do You Offer?
Perth Local Plumbing & Gas can install your gas appliances for you. Aside from installations, we also service and repair most gas appliances. Our years of experience have improved our knowledge and skills in fixing, installing, and maintaining various types of gas equipment. We provide 24/7 emergency repairs, as well. So, whether it's pitch black outside, Christmas, or just a regular day, you can count on us at any time on any given day.
Rest assured that our staff will always keep you posted throughout the process, so you're never left in the dark.
What Appliances Can You Install or Repair?
We offer a wide range of installation services to our customers in Perth. Call us if you need us to install a new gas hot water system, heater, or oven. We also install gas BBQs and cooktops. Our gas fitters are experienced in these appliances, so they can repair and provide servicing, as well. On top of that, they are all well-trained with complete certifications for your own peace of mind. Get in touch with us so we can help you out with any gas appliance installation, repair, or servicing in Perth today.
Does the Law Require Me to Hire a Licenced Gas Fitter?
Perth gas appliance installation regulations require certified gas fitters to perform the job. However, as a consumer, you are allowed to make your own decision. Unlicenced gas fitting service providers are abundant in Perth, offering low prices to entice customers. But you're putting yourself, your property, and your family at risk when you hire unlicenced and unqualified gas fitters.
Gas is an unpredictable substance. Installing gas appliances is not a DIY task, so let the pros do their job to avoid leaks and carbon monoxide poisoning. The laws exist to protect you, so it's best to adhere to them for your own safety.
What Makes Perth Local Plumbing & Gas Different from Other Companies?
As locals ourselves, we know Perth by heart. When you need gas services at 2 in the morning or after-hours, we will be there as quickly as we can. We put our customers first, and we take pride in the quality of our work. All our plumbers and gas fitters are polite, friendly, and respectful to you and your property. We make sure that we do everything right the first time, so you do not have to keep worrying about a possible gas leak. If you need local, trained, and licenced gas fitters in Perth, don't hesitate to call us today.